Also potential in corporate
In corporate environments we use them more and more for wayfinding and showing certain house rules about hygiene, parking, charging policy, etc. So you show content or wayfinding on both sides of this image carrier. The whole looks very elegant and attracts attention in a correct way.
These innovative displays are built with sustainability in mind. The design has a limited weight and offers various different mounting options.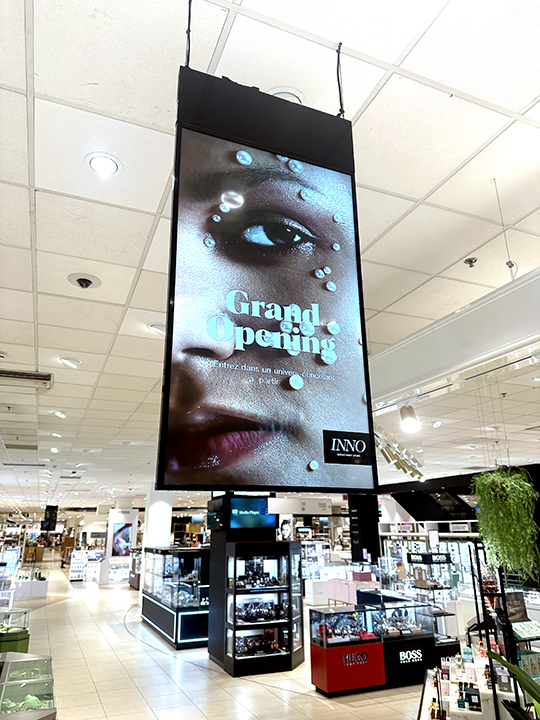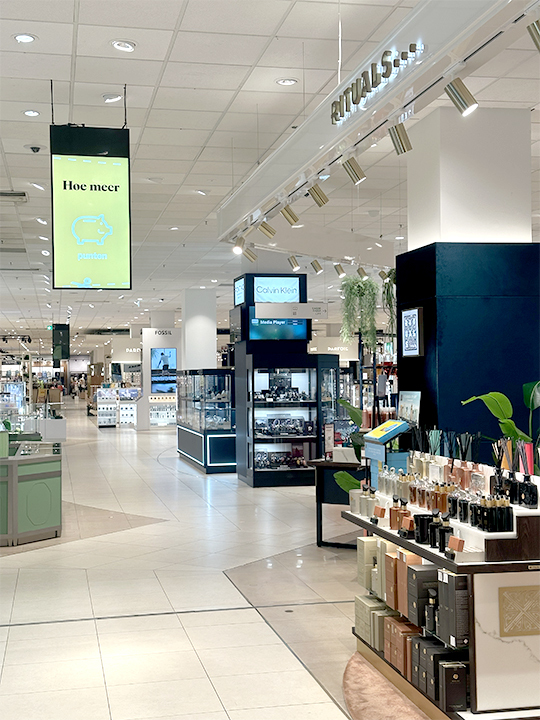 Let's take a look at the specifications
Available in 43" and 55"
Only 23mm deep
Dual-sided full HD screens
Built-in speakers
Eco-friendly power timer - only on when you want it
Designed with 24/7 use in mind
Do you want to know more about these unique models? Contact us or visit the department store INNO in Brussels. Inspire yourself!