Neckermann is a tour operator that sells holidays to consumers from its own Neckermann travel agencies. After the bankruptcy of Thomas Cook, Neckermann continued under its own flag and asked Digitopia to take over the existing digital signage infrastructure and associated services. In total there are more than 300 screens in 50 locations.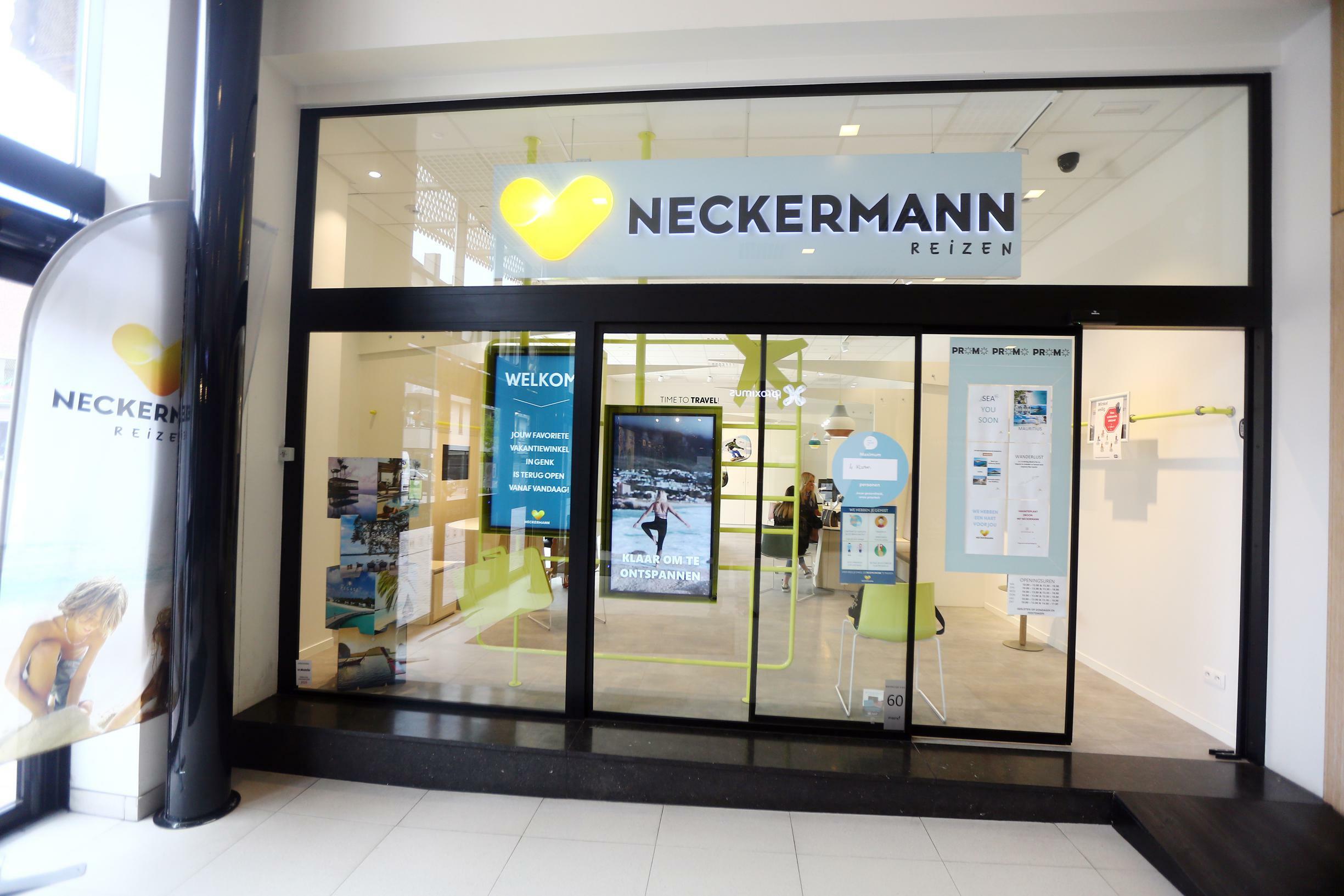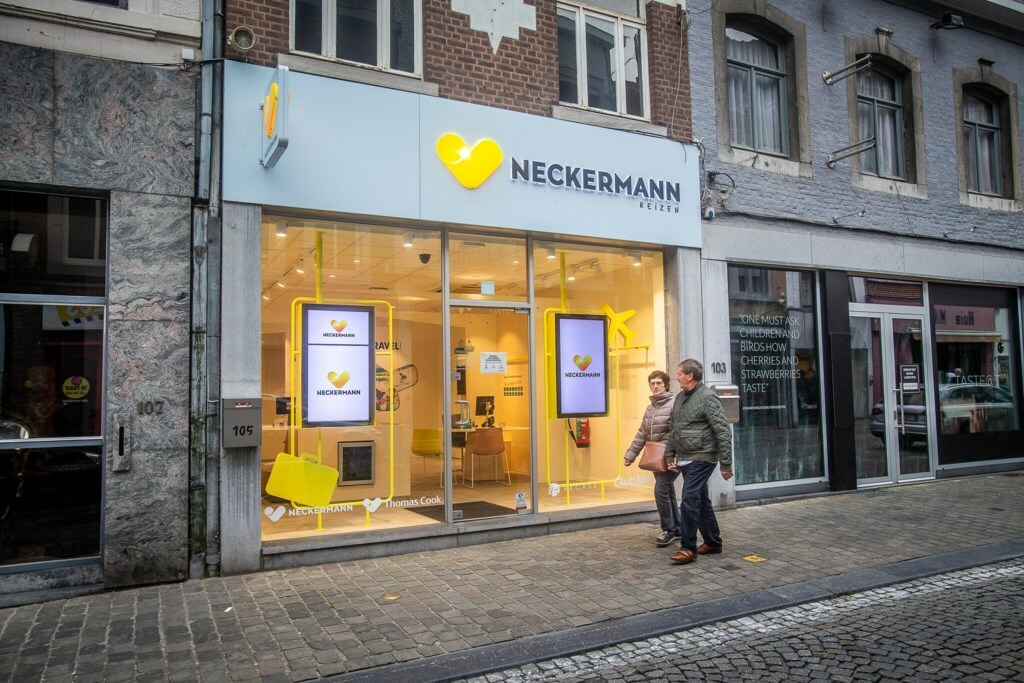 For the connoisseurs: the AIDA model
The focus is on the visual support (AIDA model) via different types of screens of the entire customer journey, from the street to the agent's counter. Arousing awareness and interest through shop windows, creating desire through inspiration screens in the store and action on the screen at the sales counter. Digitopia actively cooperated with the communication and marketing department to develop the most effective and efficient way of communicating on the screens.

Thanks to our one-stop-shop approach, we were able to take over all existing screens at the 50 locations in a very short time and against a very tight deadline.