Lunch Garden is a Belgian self-service restaurant chain. The chain has more than 60 branches across the country and has been pioneering the (digital) shopping experience for customers for more than a decade. Digital information boards are an essential part of this. Using the AIDA method, customers receive information at the most crucial touchpoints in the restaurant (entrance, totem, self-service and restaurant) that is converted into the right menu choice. Using customer experience and the right content strategy, customers are supported in making their choice, and are also convinced to come back.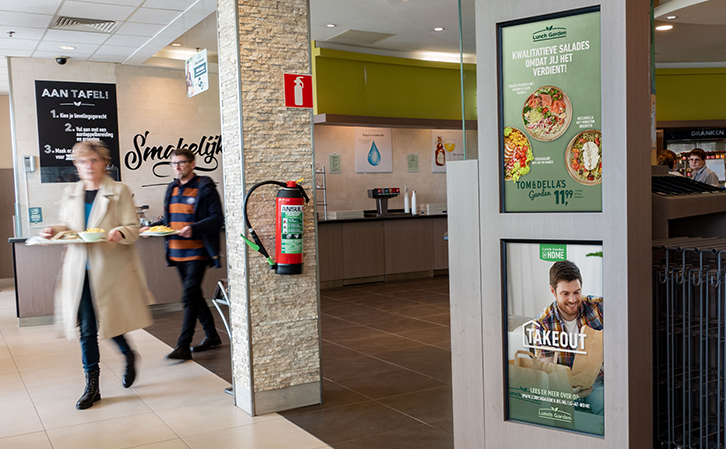 With these digital screens, Lunch Garden is fully committed to innovation, rejuvenation and experience optimisation. Digitisation of content is an important step in this respect. Under the motto: "To see it is to want it", extra attention is paid to converting static posters into tasty video images of the various dishes. Lunch Garden is constantly trying to make content more efficient and effective, and we are fully on board to help them do so.
Centoview CMS
"Using our in-house digital signage software, we can offer Lunch Garden a highly accessible Content Management System for stress-free content editing, including avoiding language errors. This allows many more Lunch Garden employees to post content on the screens, such as the offer of the day. Tasty!"