The care solution that works for one person does not always work for others. This requires a personal approach: tailor-made services. With Good they manage to do that by joining forces. For more than 10 years, Good has been putting digital screen communication at the center of pharmacies to improve the information flow and partly entertain customers while waiting.

In addition to the customer experience, digital screens are used as an additional and successful impulse sales channel: the correct placement of the screen, the correctly formatted advertisement and the products shown reach the customer top-of-mind.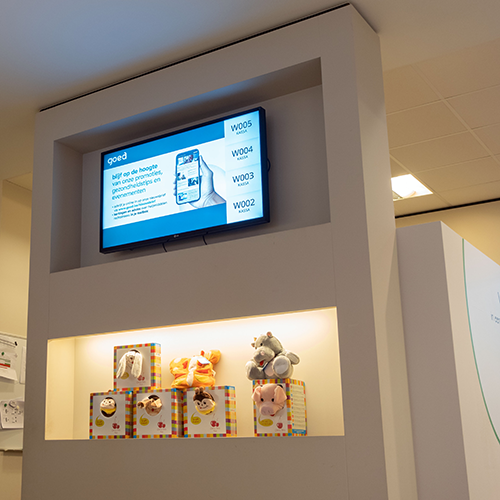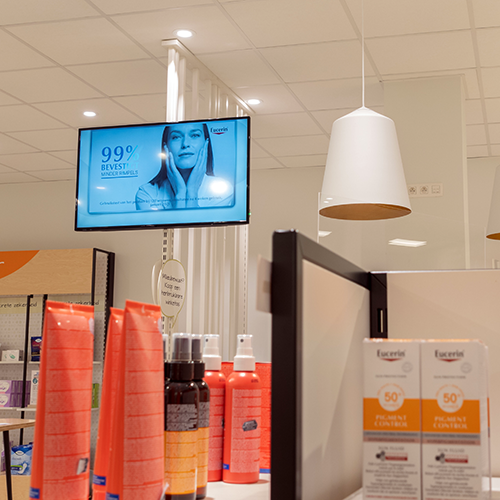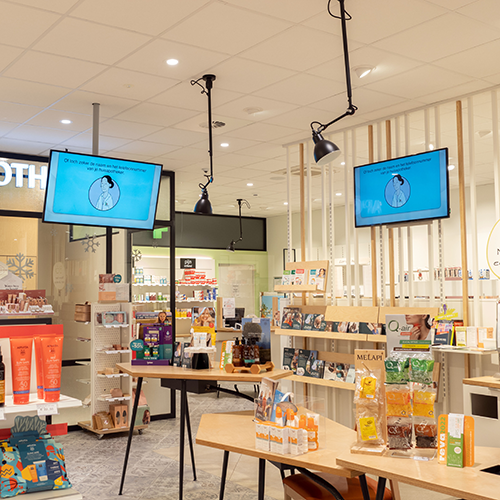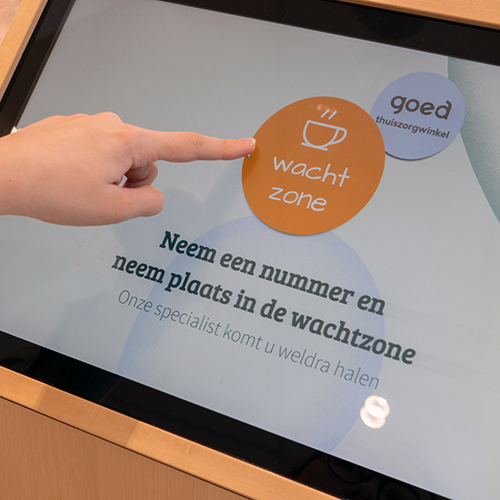 Goed is a customer who has continued to work with us from the start to develop new, innovative and interactive solutions. The optimization of communication and customer experience is central. This project covers the entire load in terms of in-store marketing: just think of queue optimization, shop windows and kiosk advertisements, interactive games, …
Thank you Goed for your trust!