Our relationship grew because of our content consultancy
In 2019, DGP Media built a new building in Antwerp and equipped it with an outdoor LED screen of about 15×8.8 meters. DPG Media is a publisher and broadcaster but had no experience with digital signage until then. Initially, the idea was to simply reuse existing broadcast content, but that turned out not to work. For the first project, Digitopia provides "content consultancy" to evaluate, adapt and replace the existing content into effective and efficient content with a sufficiently varied program: Live news, weather, subtitled trailers and images about heroes & positivism that passersby (want to) identify with.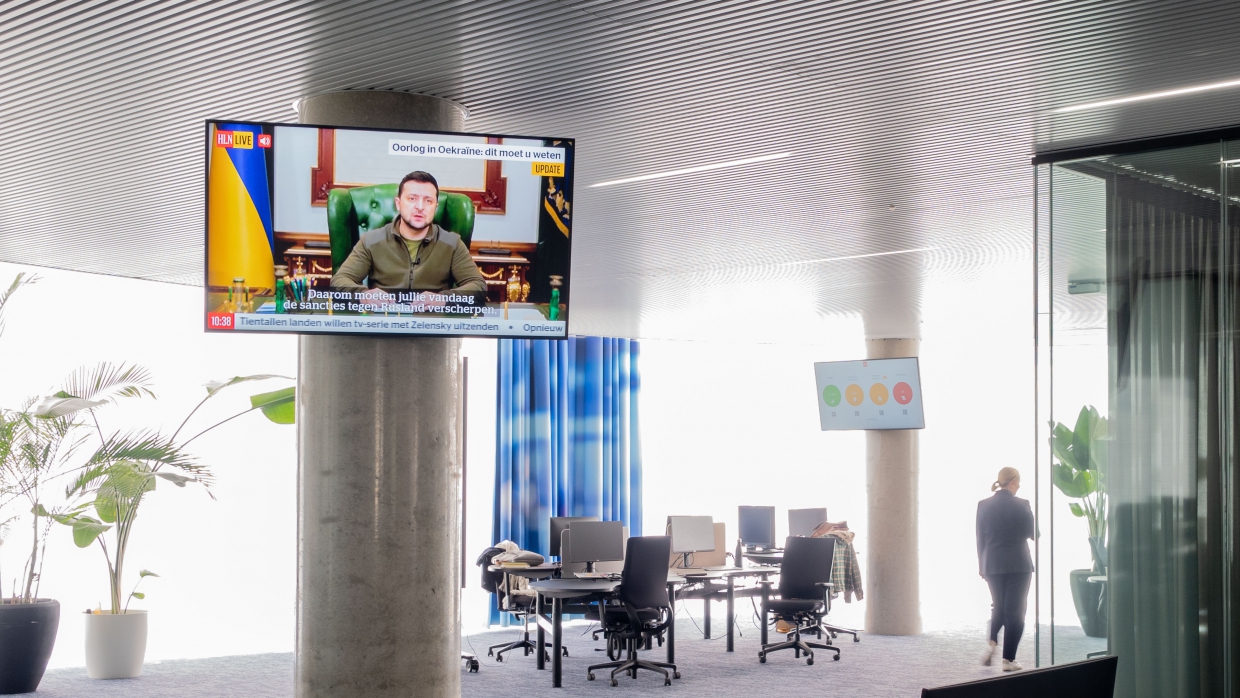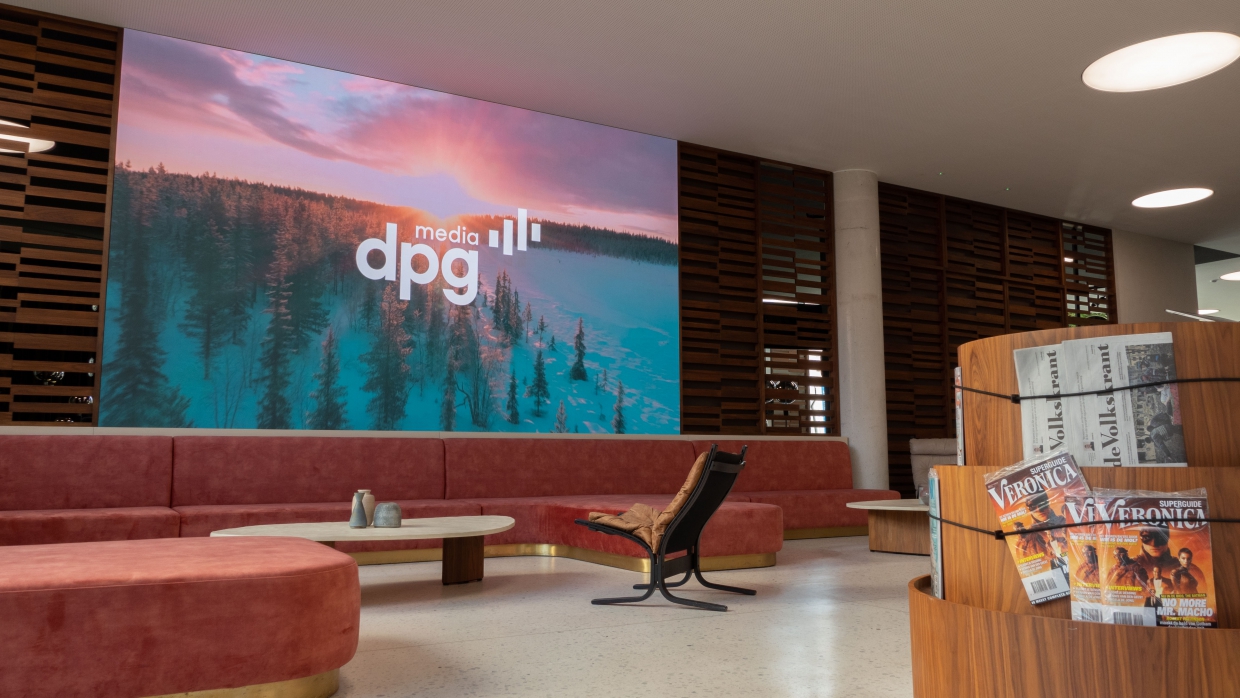 LumApps, Tableau, PowerBI and UDP videostreams
For the second project, in collaboration with DPG Media, we looked for a digital signage solution for internal communication to all employees at the various locations. An important pillar in this project was the integration of UDP video streams. Few Content Management Systems support this, but our CMS covers this load. In addition, DPG Media clearly stated that they would take care of the complete management of the system and the back office themselves. Among other things, we linked LumApps and Tableau so that both the intranet and Power-BI reporting are displayed on the digital screens. DPG Media currently has 150 active licenses in use for all locations in Belgium and the Netherlands.