Only a strong bank can be a lifelong partner. Deutsche Bank is Germany's largest bank, Europe's strongest and most stable economy. Capital and liquidity ratios are well above regulatory minimums and we are well positioned today to meet all future requirements.

Digital signage as a wait softener
The various waiting areas and meeting rooms were equipped with various displays. While customers wait, they receive customized information about potentially interesting products, current promotions or investments.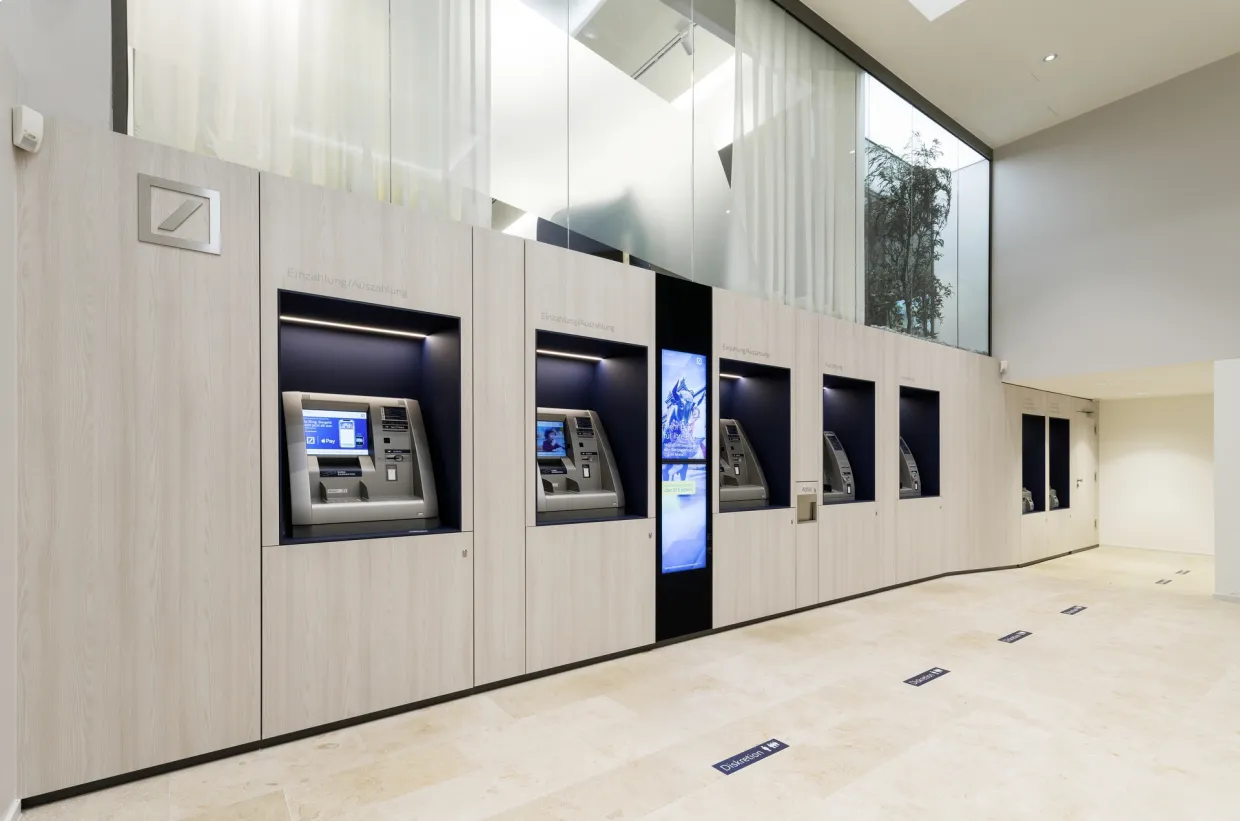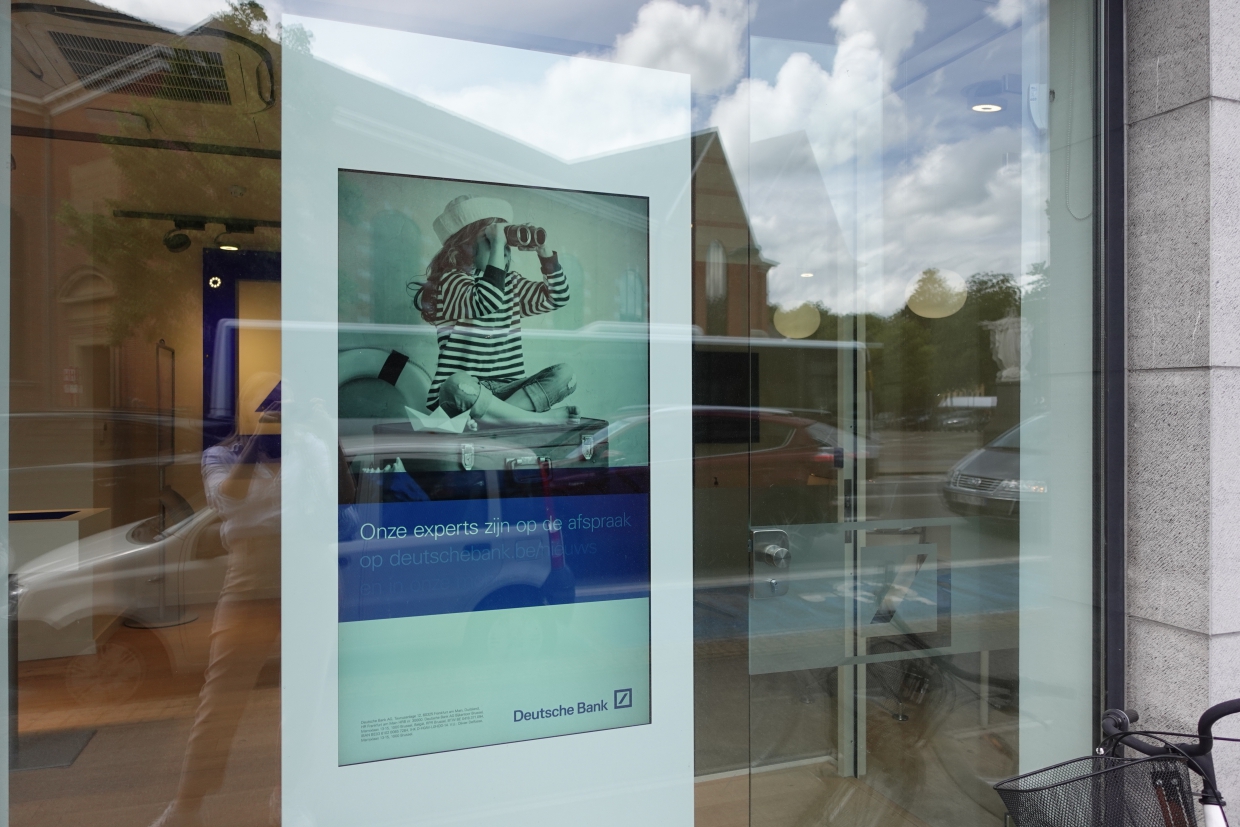 Centoview
This digital communication at the touchpoint, and the target group-specific relevant content, leads to more conversion. It is not about conveying as much information as possible with equal priority. It is about filtering information that is important to the visitor.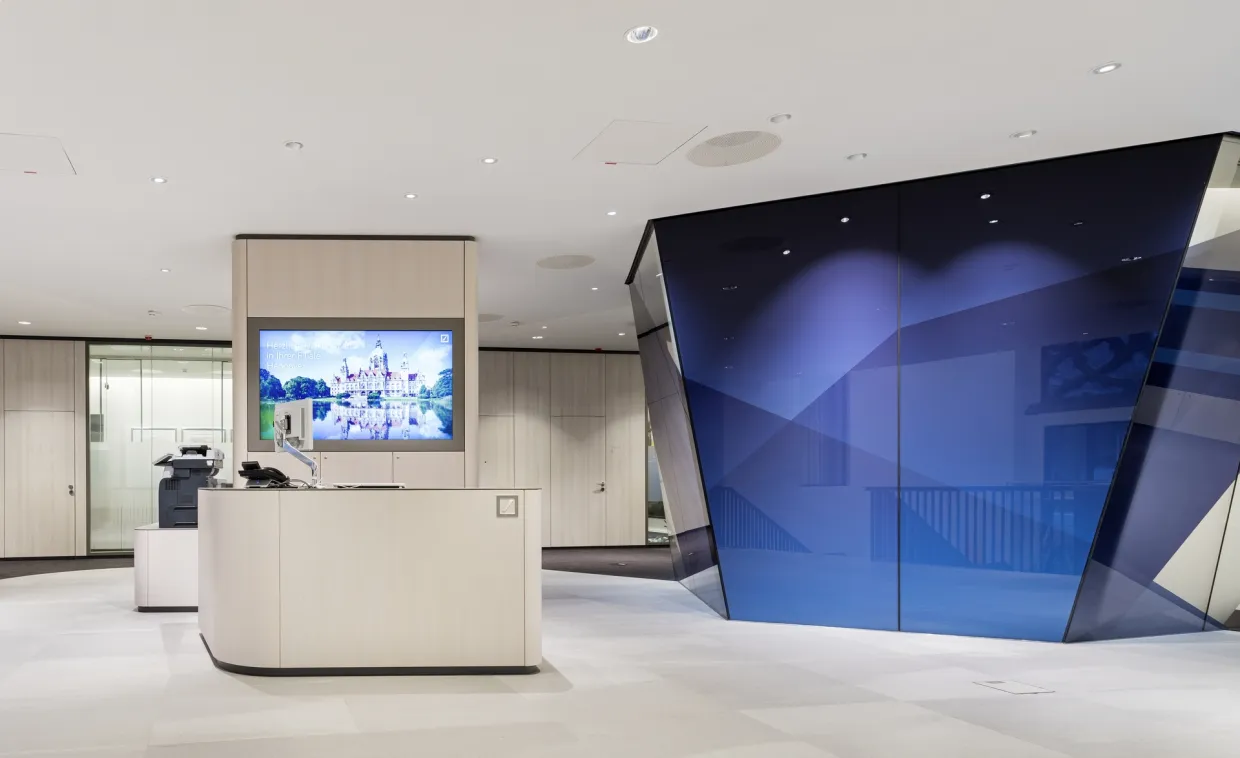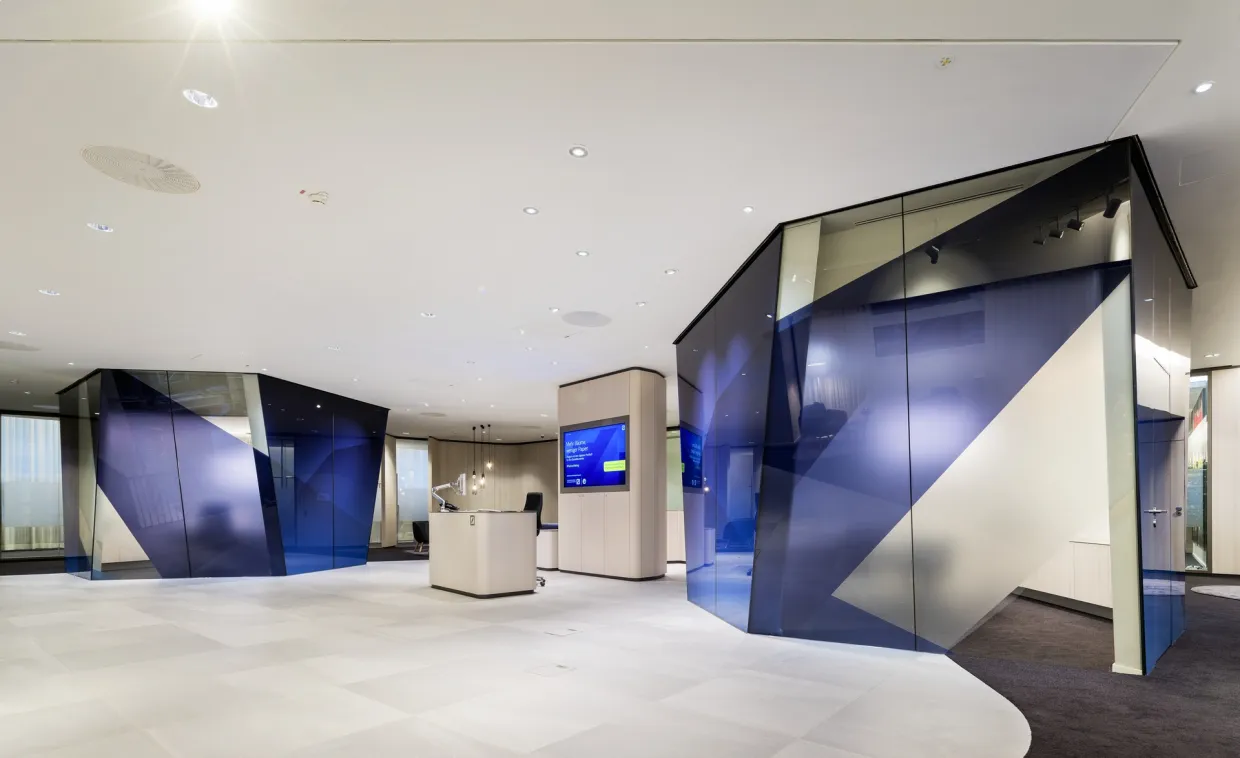 The strenght of motion design
Customers can request information interactively via the Wall of Solutions. With 'Touch & Go', customers can take over the digital screen via their smartphone and scroll between the various services and promotions. Creating the right content through our own motion design also benefits the customers. It creates clarity about the various banking products, which are often difficult to understand due to their complexity.