Interactive concept for trade shows
How could we ensure that the cost of the trade show floor was reduced and still not have a negative impact on the product demonstration. This was the main challenge for this fascinating concept. We started with a blank canvas and developed a fully customized Interactive Grass Catalogue. A harmonious fusion of analog sample cards, digital information/inspiration and innovative wireless technology.
Total unburdening
Not only did we develop this concept in terms of technology, we also took responsibility for the design and production of the furniture that housed the technology. We had to take into account the shapes and colors within the Beaulieu concept, and the system had to be robust yet flexible to move from trade show to trade show.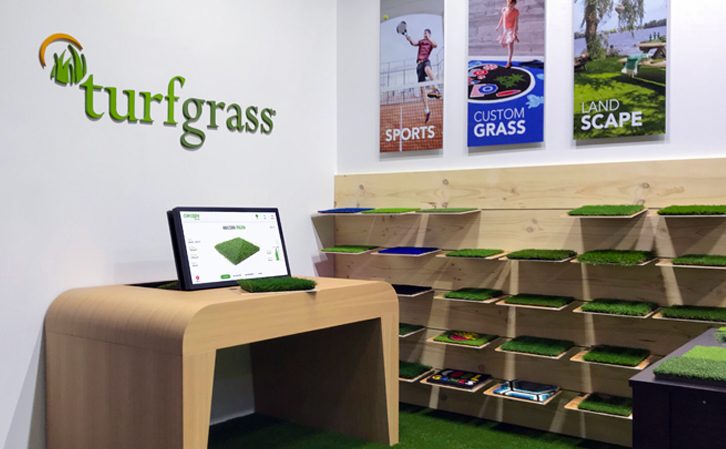 A bridge to digital signage
This assignment was a succes, both for the client and Digitopia itself. It generated a digital signage rollout across all Beaulieu locations. Even in the US and Russia, our signage licenses are being deployed. Beaulieu uses a dynamic content scenario, from welcoming visitors to distributing all kinds of HR and safety information. The central control of the CMS takes place in Belgium, the customer has an overview on the displays spread over our globe.