Being found by potential customers from your target market without bothering them with traditional marketing tools. It sounds like a utopia to many, inbound marketing that works well realizes in this way the most organic conversions for your organization. The contagion effect afterwards (word of mouth) is therefore the greatest with inbound marketing because your customers have chosen 100% for your product or service, you have never bombarded them with commercial mailings, coupons, try & buys etc.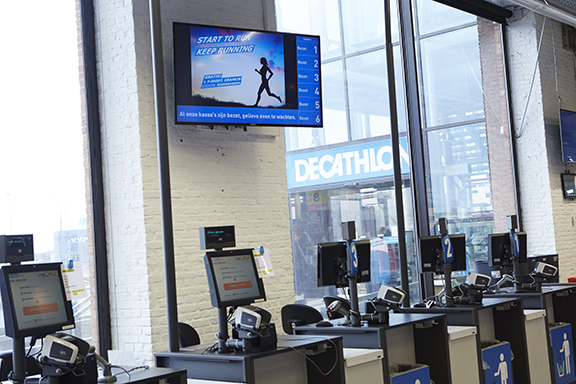 Understand your target audience and corresponding buyer personas
Before implementing digital signage, you must have a thorough understanding of your target audience and buyer personas. Who are your ideal customers and what are their needs, challenges and interests?
Create Content that provides relevant information
Make sure the content on your digital signage screens is relevant to your target audience. This can include product information, educational content, customer reviews and solutions to problems your target audience may encounter.
Use segmentation
If you serve different buyer personas, you can segment digital signage to show specific messages to different audiences. This can help increase content relevance.
Integrate Call-to-actions (CTAs)
Digital signage can be used to include CTAs that encourage visitors to take further action. These can be QR codes to get more information, newsletter sign-ups, or even purchases.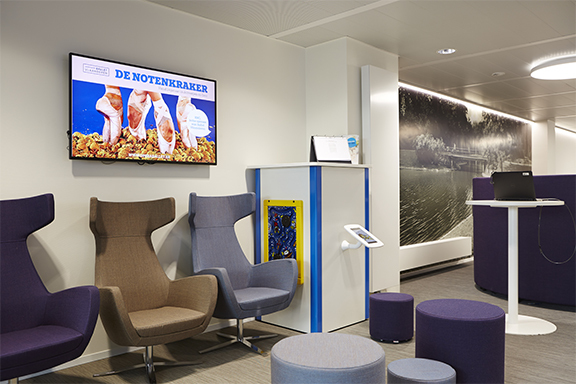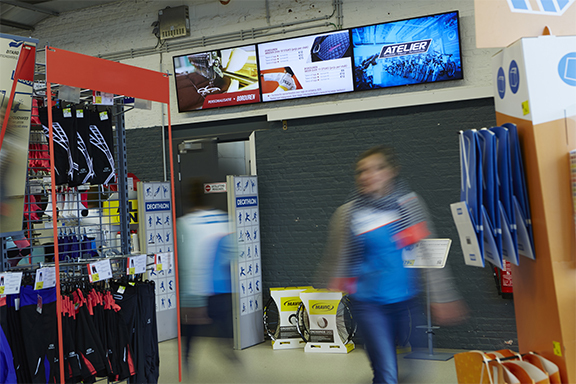 Ensure consistent branding
The visual style and branding of your digital signage should match your inbound marketing materials and website. Consistency in branding helps build recognition and trust with customers.
Measure and Analyze Performance
Implement measurement tools to track the performance of your digital signage. This may include tracking how many people scan QR codes, how long they look at the screens, do they lift objects with RFID tags, etc. You should analyze this data to assess the effectiveness of your link between your displays and inbound story and make adjustments as needed.
Interpret the data from your content management system (CMS)
Use the insights gained from the measurements to improve your digital signage content. This may involve adjusting the message, video, images, etc. But also the location of screens or the timing of certain messages should always be questioned in case of disappointing performance.
Integrate social media and come up with fun hashtags
Encourage interaction by including social media elements such as hashtags or live social media updates in your digital signage. This can encourage users to participate in online conversations about your brand or products.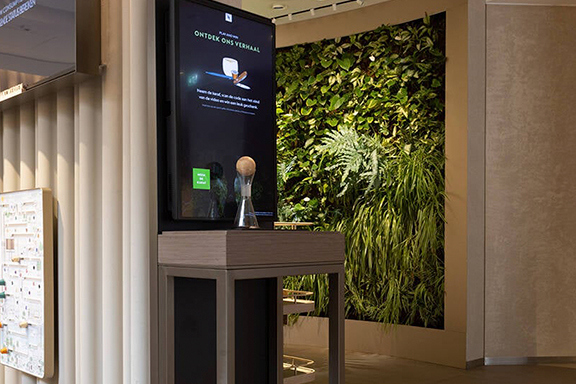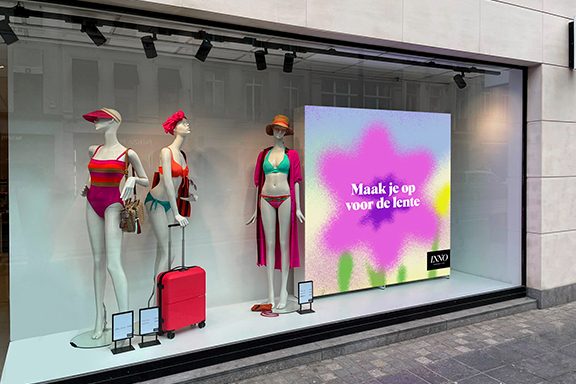 Keep your content up to date
Make sure your screen communications are always up-to-date. Outdated information can cause confusion and detract from the credibility of your brand.
Test and optimize
Keep testing and optimizing to get the best results. Inbound marketing is a constantly evolving process, and your digital signage skills and thinking must adapt to the changing needs and interests of your target audience at the point of sale.
Conclusion
By strategically aligning digital signage with your inbound marketing story, you can increase engagement, generate leads and ultimately make conversion a lot more natural and sustainable. Screen communication remains a decisive means of presenting your marketing messages directly to your target audience in physical locations.