A new office with a different work philosophy
There is the need for a strategy and easy access to the right tools and data. Leverage the involvement and collaboration within the company as an accelerator of your new working model. Today, Subaru takes this giant leap. There are only a few car brands left with an authentic character. Subaru is such brand. Distinguishing for the true connoisseurs and for those who dare to stand out. Subaru believes in three important core values: Safety, Fun and Toughness.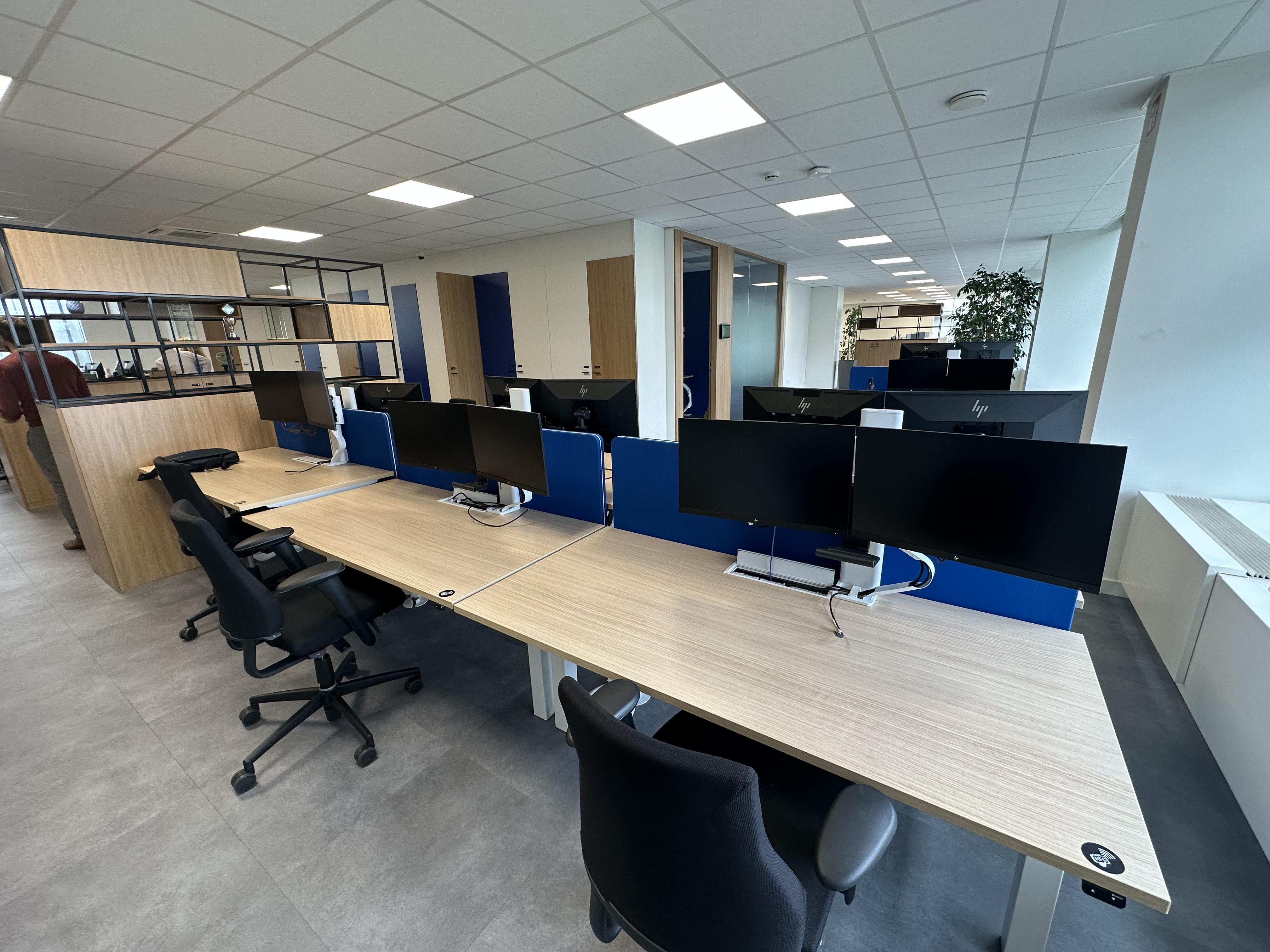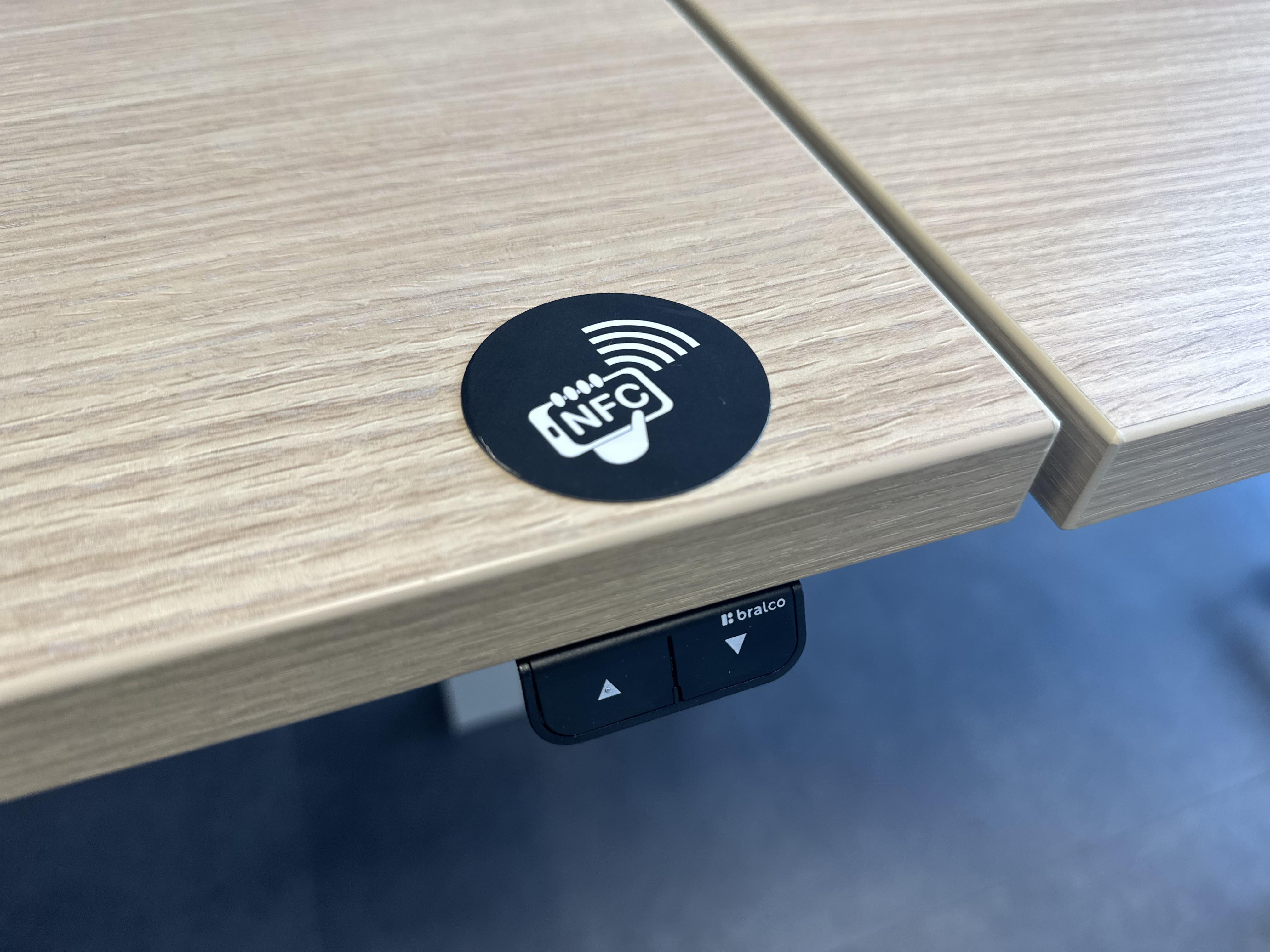 Room & desk booking
Flexibility, efficiency, user support and insight. On these pillars rests our smart office vision. The workplace of the future is a flexible office, where smart technologies (software and hardware) are applied to improve employee comfort, efficiency and productivity.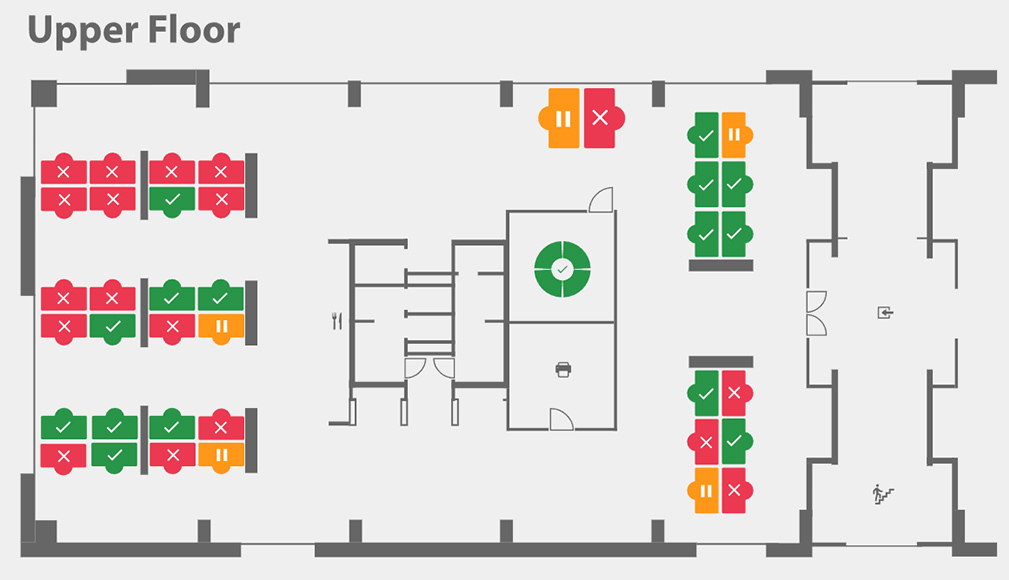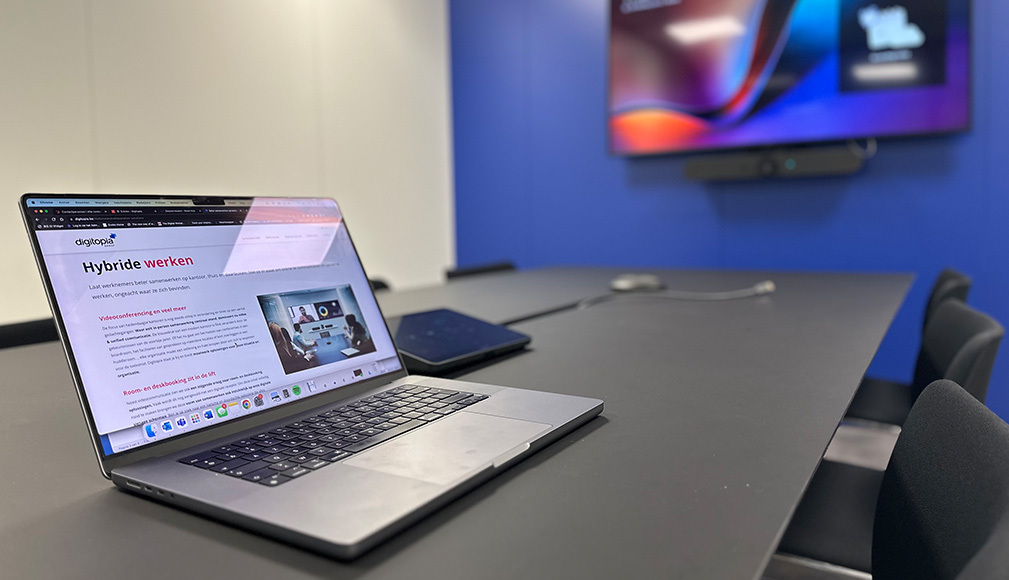 Built to last - today and tomorrow
Our office solutions provide insights, security and access to relevant information. This enables hybrid working at Subaru, they will adapt smoothly to current (and future) ways of working and collaborating.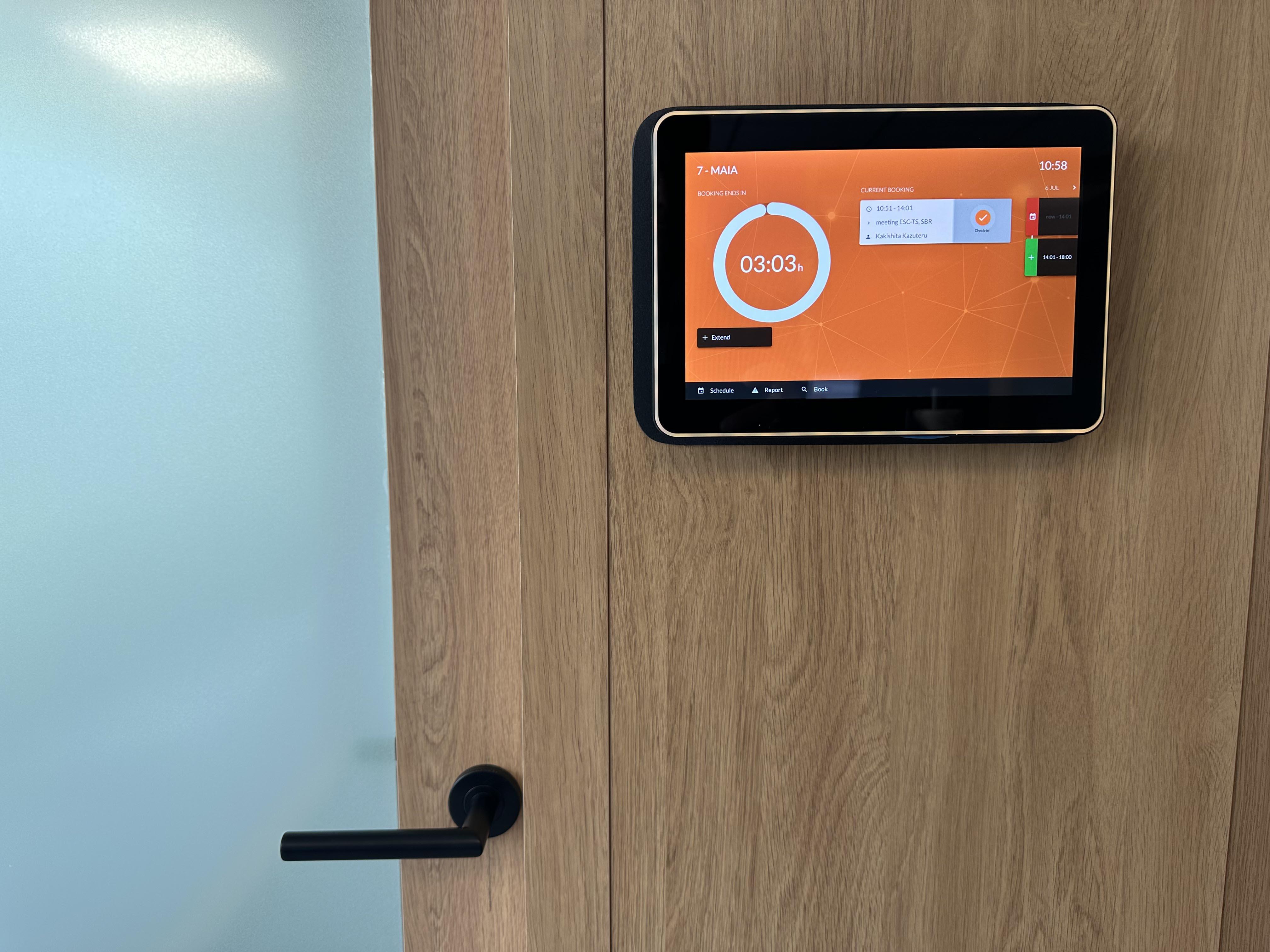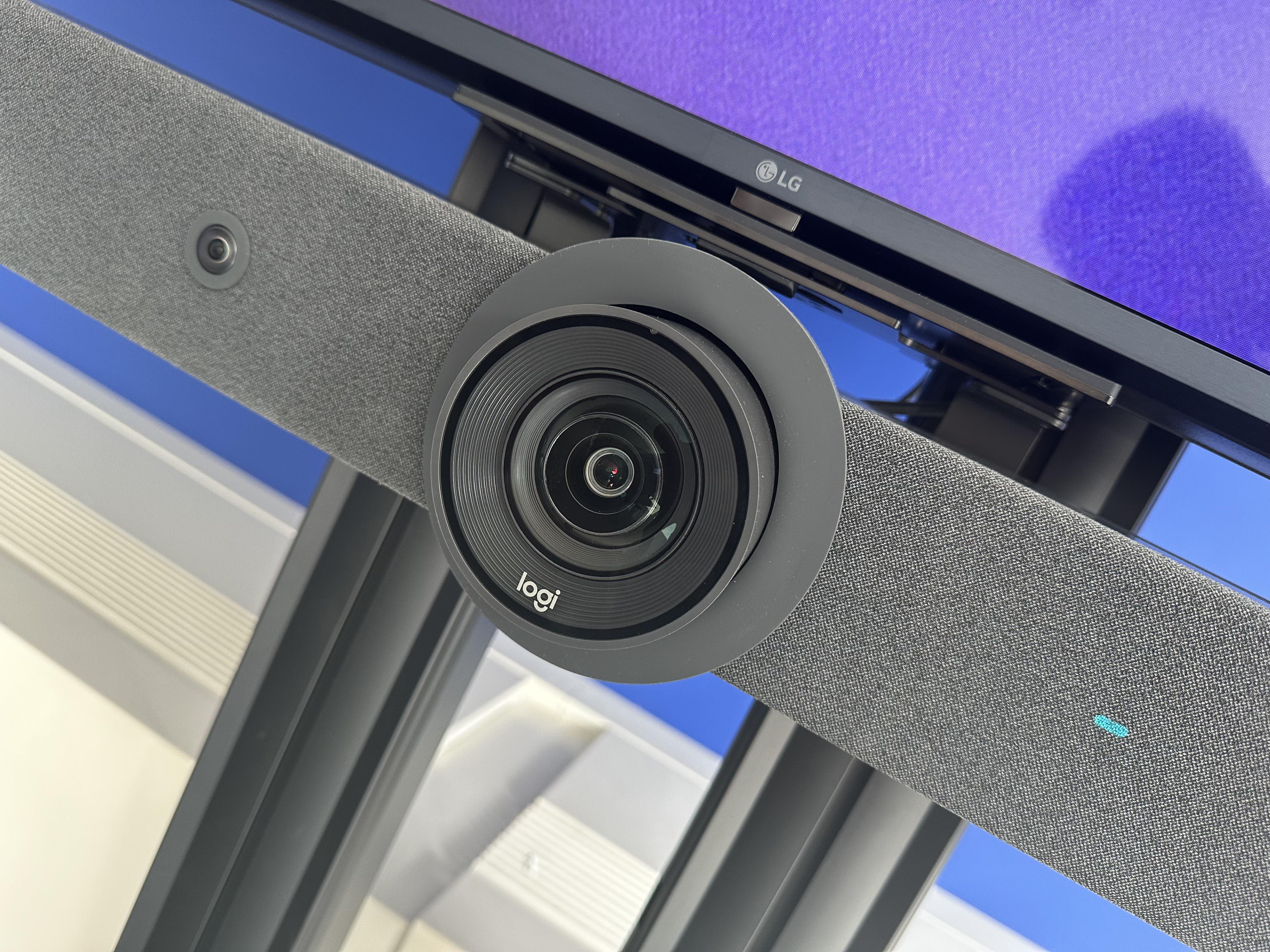 Meetings without frustration
Having comfortable and fully equipped meeting rooms was more important than ever for Subaru. Some employees are always on site, others work from home and external parties regularly call in. During these scenarios, it was essential for Subaru that meetings always run professionally without wasting time.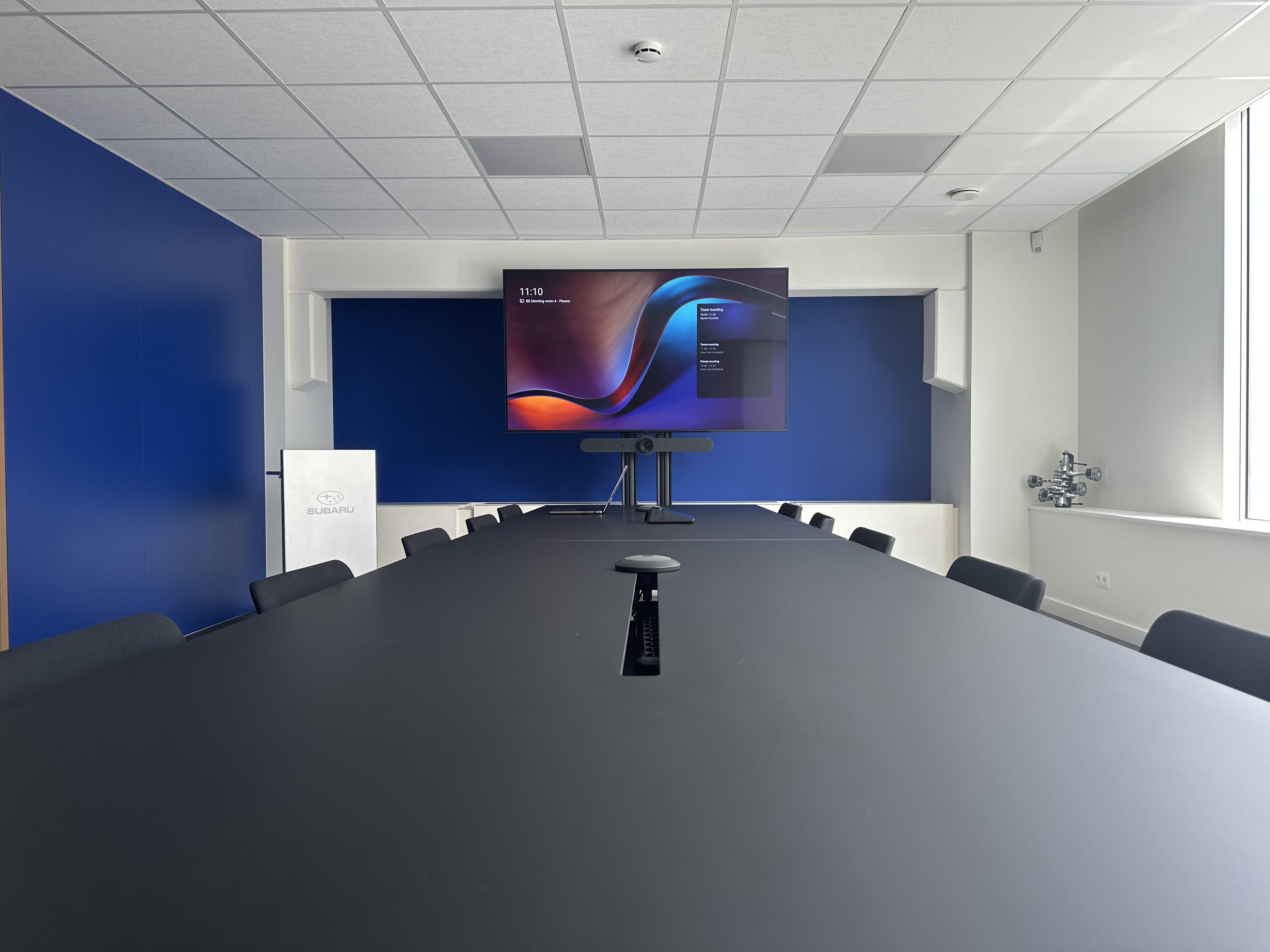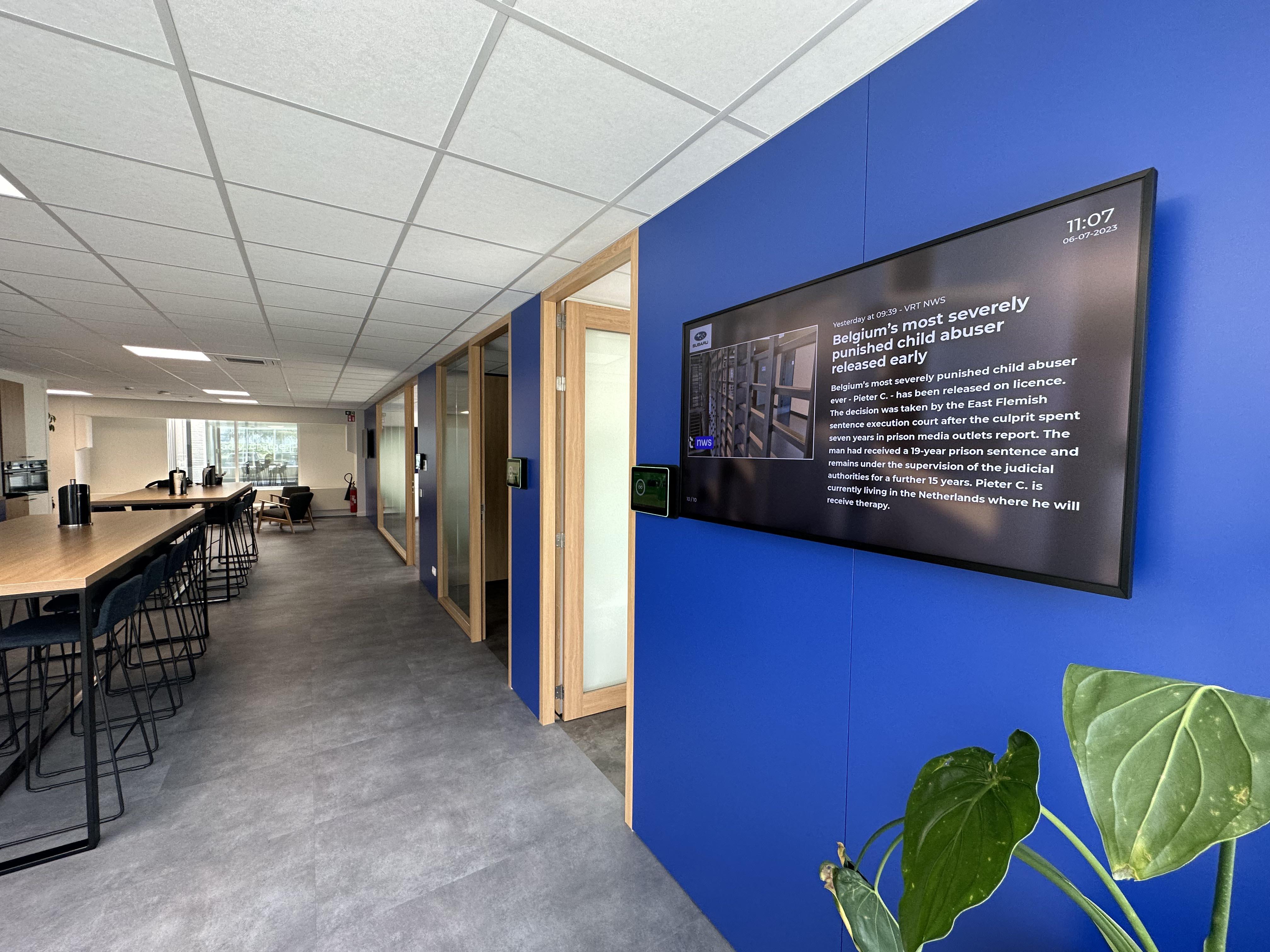 Small - medium - large boardrooms
The most compact rooms are equipped with Logitech Rallybar Mini systems. This video bar has everything for full duplex audio and video collaboration. The other rooms rely on the flagship Rallybar kits with consoles on the tables. These display the Teams 'join' buttons and provide additional handy shortcuts for e.g. Teams FrontRow. We provided additional microphones in the tables, which is useful for situations where the room is packed and several people are speaking.
Digital signage content with Centoview CMS
Subaru starts with a display network consisting of 3 digital displays. These were placed in strategic locations in the new building. Centoview brings Subaru's story to life in the corridors. Smart content was also developed for Subaru by our design teams. The professional LG displays have a special coating that prevents reflections. This involves a small additional cost but guarantees excellent light output and viewing angles without the known disadvantages of glossy displays.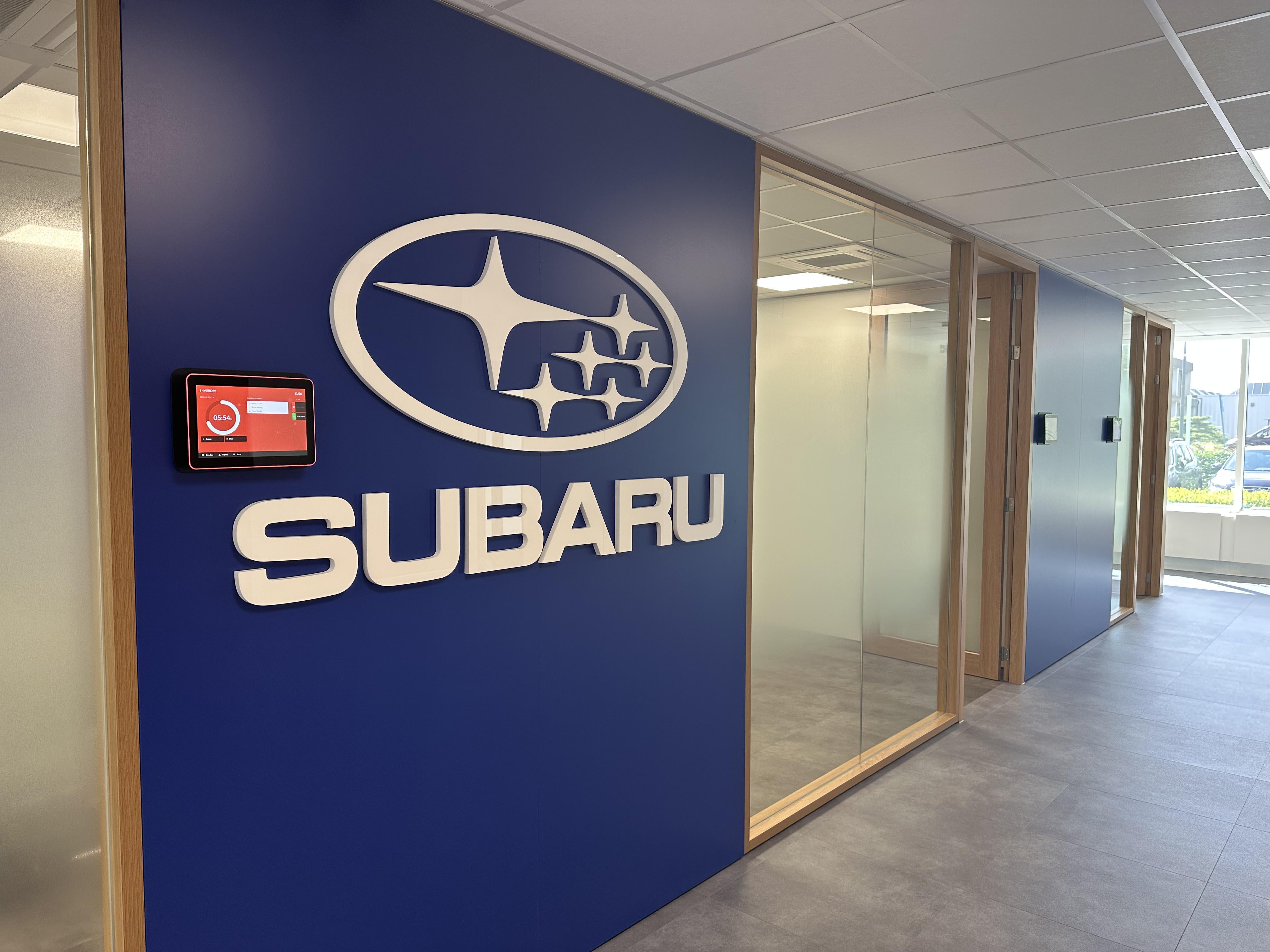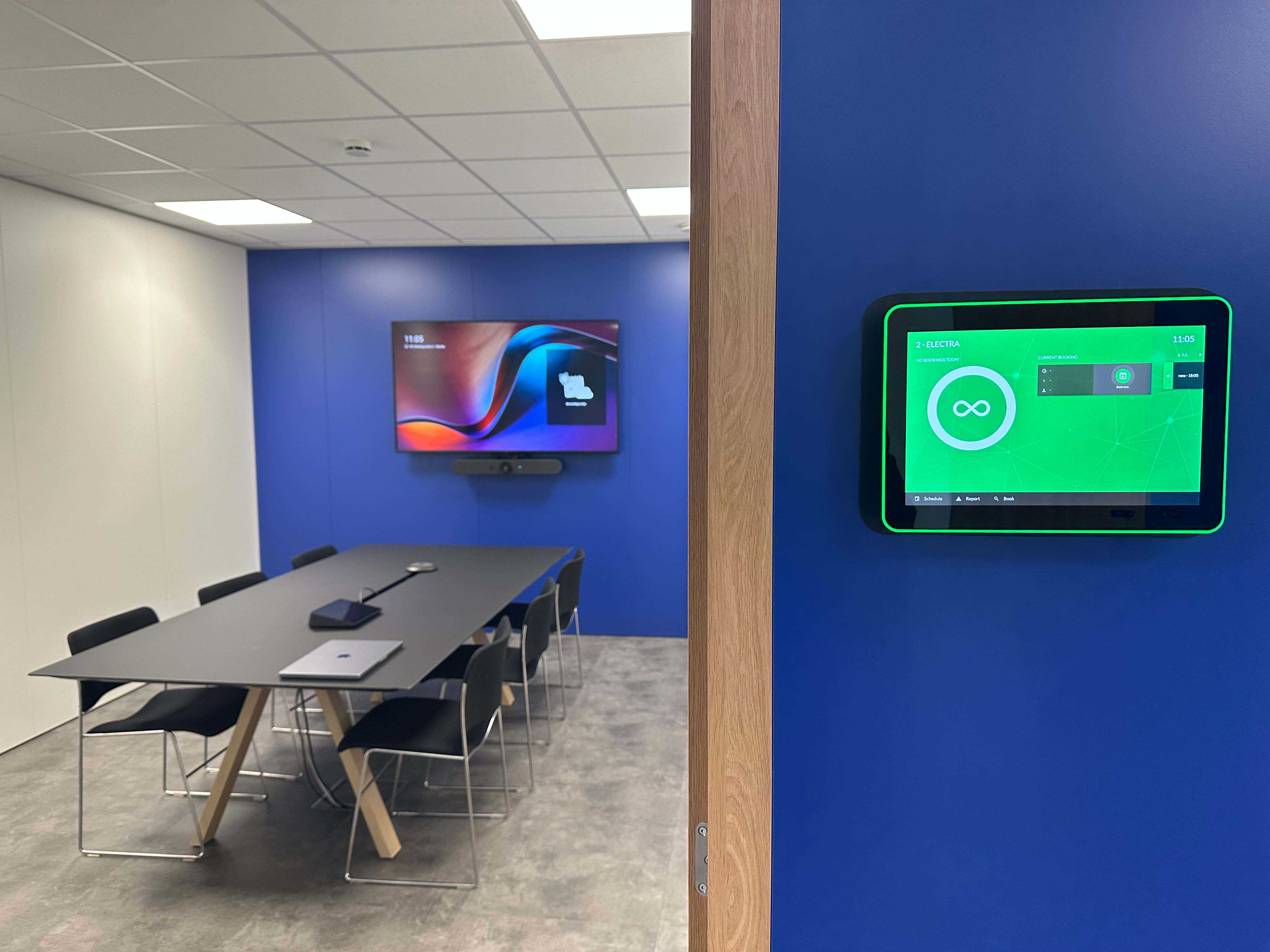 How we make a difference at Subaru
We always look at the full scope and not just the meeting room, the workplace or the digital signage screen. We combine our expertise in all these areas so that clients receive the broadest service. Connecting your existing systems and workflows is also very important to us, our developers and designers will always assist you with this.