Be demanding on audio and video quality
A comfortable and fully equipped meeting room is more important than ever. Some of your employees are on-site, while others work from other locations. Even when meeting with clients, you want to be able to count on everything running smoothly and professionally.

Digitopia takes your meeting room to the next level by providing the right audio and video equipment as well as integration with your IT infrastructure.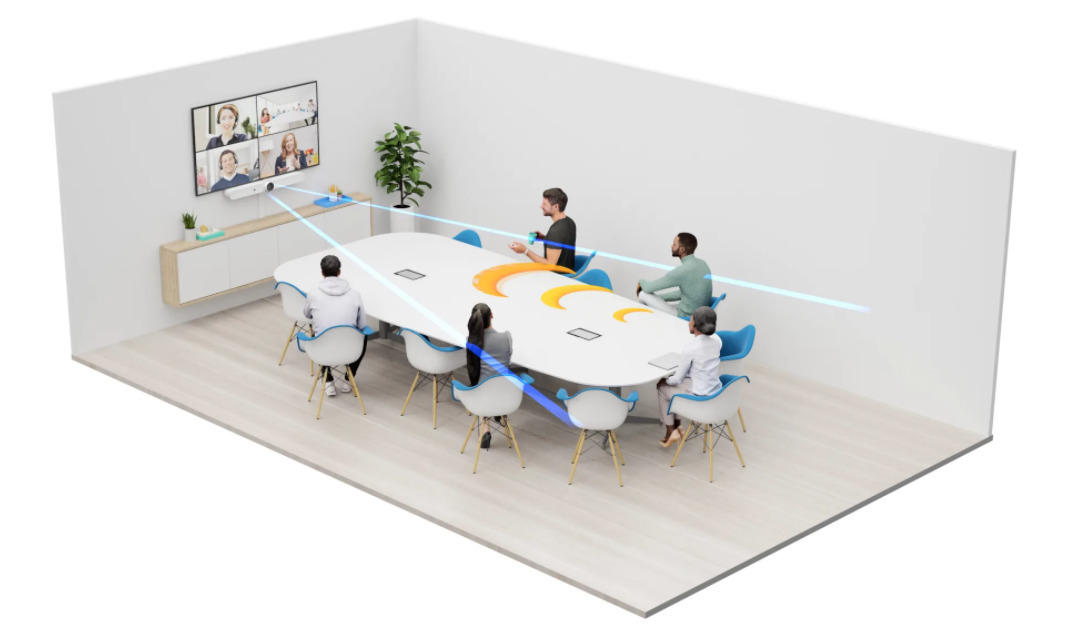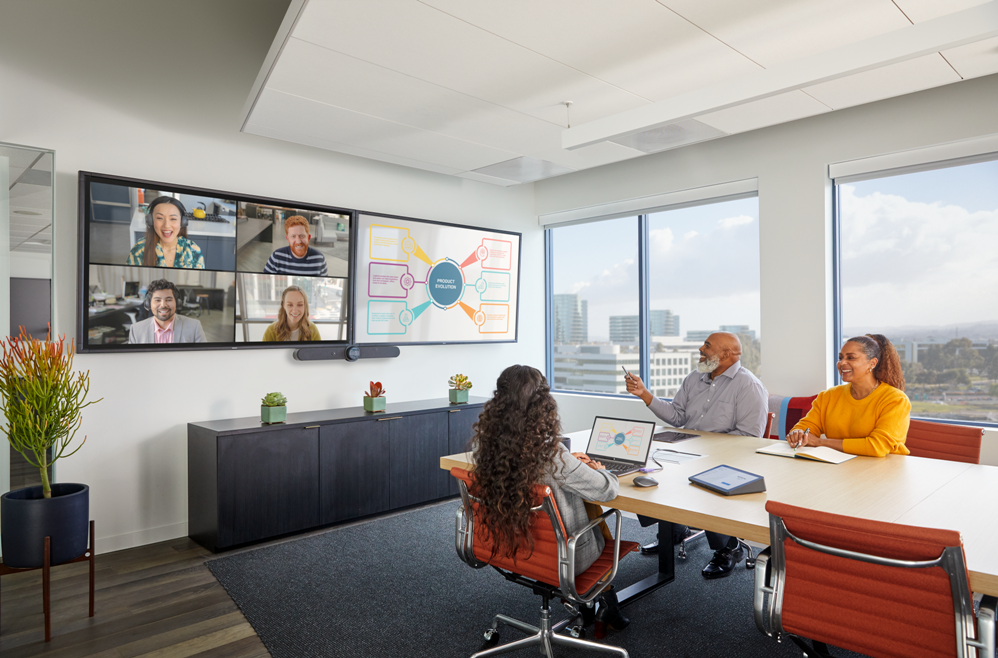 From €220 per month you have a meeting room
This flat fee includes:
Logitech Rallybar, 65" display, Clickshare and signage license
Carefree wireless presenting & video conferencing
Digital signage before & after your meetings
0800 helpdesk available 24/7 & 5/7 onsite support
Old equipment is recycled free of charge
Installation & adoption training included
Microsoft Teams only?
Microsoft Teams Room systems transform your meeting room into an efficient collaboration space with video support. Our proven systems and low-cost bundles can be easily implemented in any meeting room and work with your existing displays and infrastructure.

Use collaboration applications (such as Google Meet, Microsoft Teams® Rooms and Zoom® Rooms) directly in your meeting room without requiring a computer or laptop. The room is always ready.

Discover the simplicity of our solutions for small, medium and large rooms. Make a no-obligation appointment and compare everything in our showroom.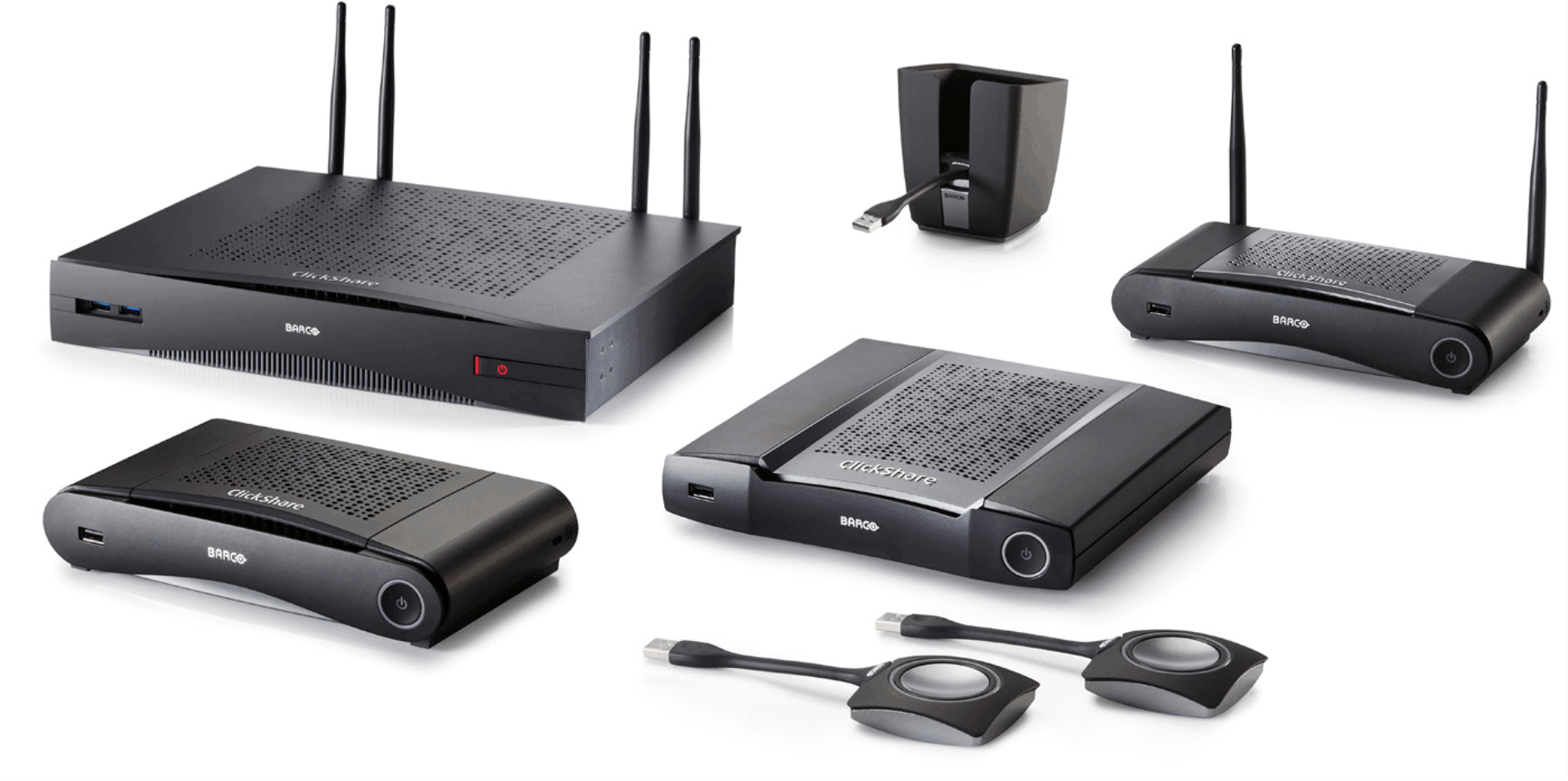 BYOD or BYOM? We believe in both
To simplify participating in an office video call, vendors (such as Barco) have developed solutions based on the Bring Your Own Meeting (BYOM) principle, a logical consequence of BYOD (Bring Your Own Device). BYOM involves setting up a video meeting within seconds using your own laptop and the AV equipment in the room. Then, with the push of a button, you can control all the peripherals present (such as microphones, videoconferencing camera, etc.) with your laptop.
Audiovisual capabilities
We help you identify all user groups and needs. Based on this, we advise you on the audiovisual options that will make your boardrooms and organization a pleasant and efficient environment. Here we look not only at functionality, but also at ease of use through uniform operation of all your meeting rooms.

We take stock of how you work today and together bring up areas for improvement. With our guidance, we address issues around capacity planning, network bandwidth, security and GDPR. Let our experienced people help you determine which option(s) best fit your organization's needs.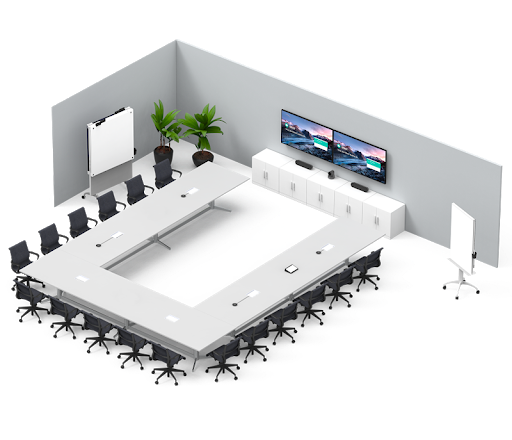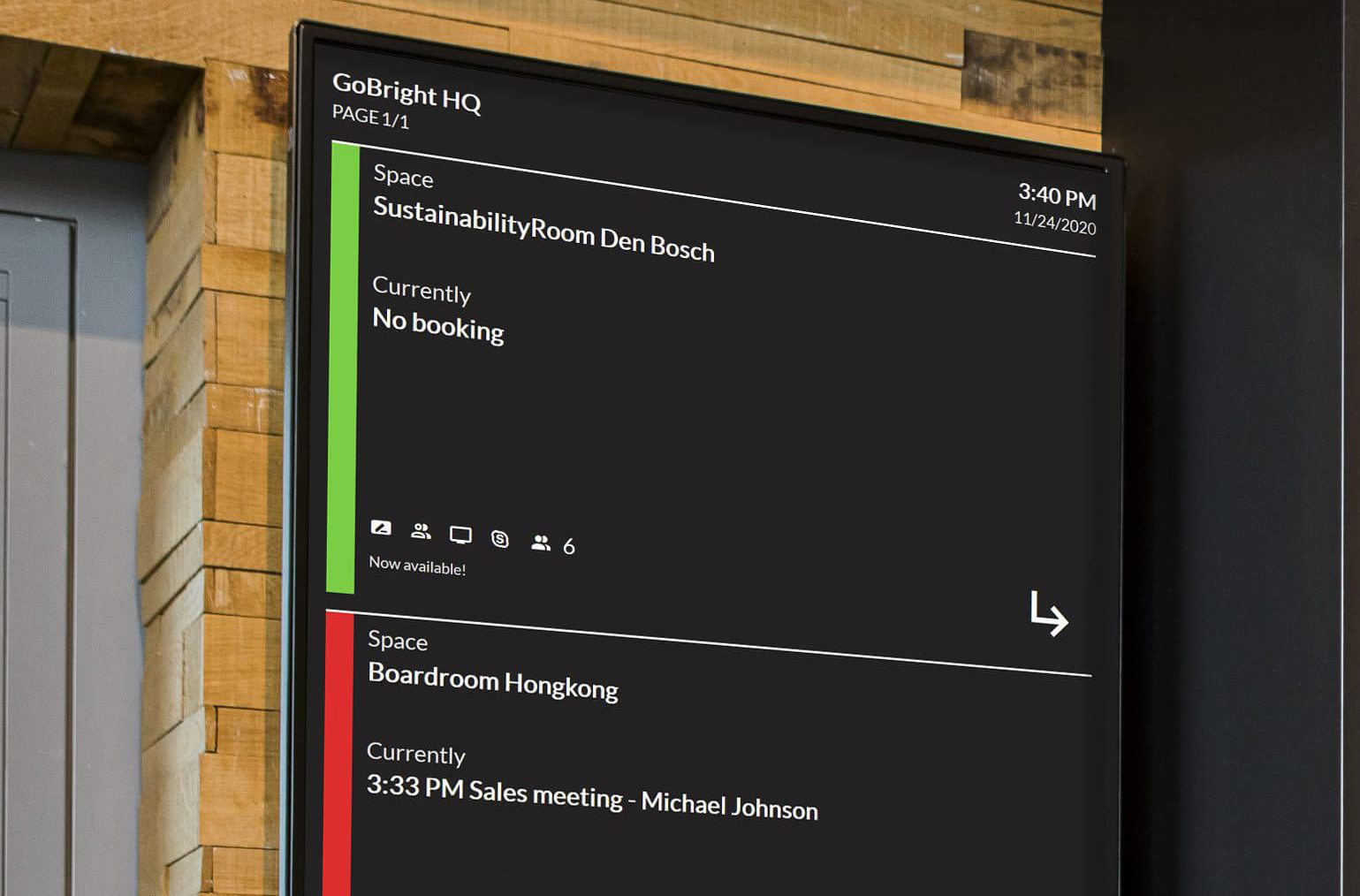 Digital Signage in the workplace
Our digital signage solution Centoview integrates flawlessly with your meeting rooms and flex desks. So you always offer up-to-date information at every strategic contact point in your building. Logical applications in a corporate environment are of course an overview display of your meeting rooms or dynamic signage to the correct meeting room.

We have also made it possible to use the display in the meeting room as a Signage display before and after the meeting. As soon as no one is presenting in the room, a certain playlist or other relevant information can be displayed such as local traffic information.