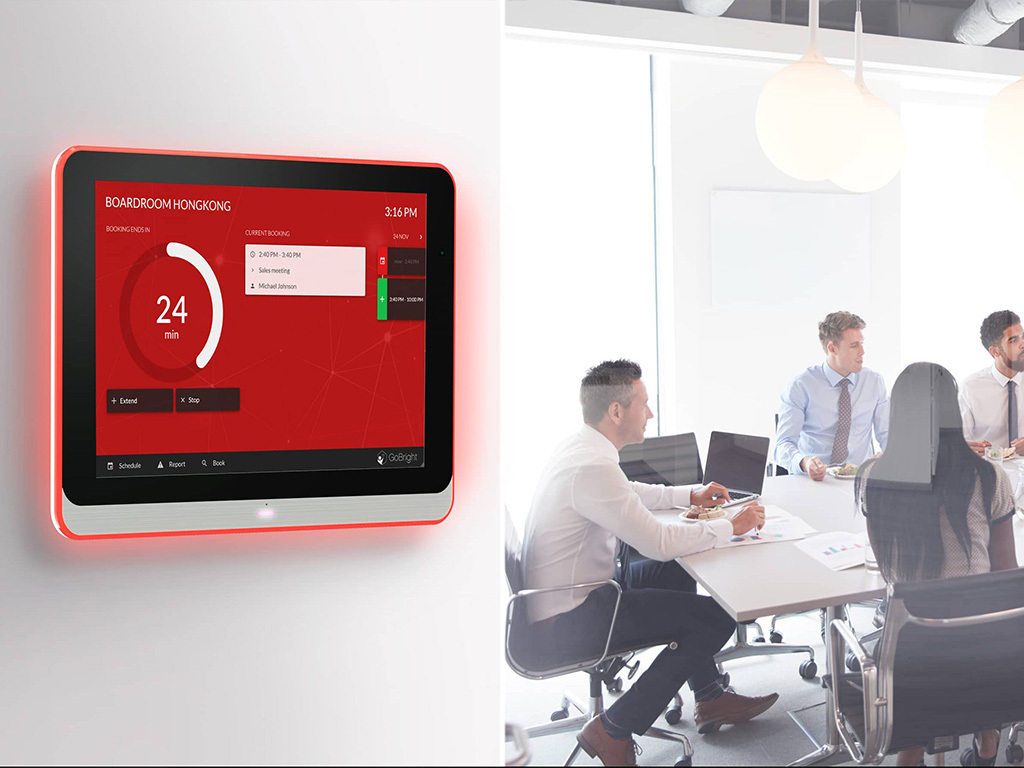 Reserve spaces and book additional services
Room booking is more than just booking a room. It is about managing the facilities of the meeting rooms and knowing how these spaces are used in the office. Our Room Booking software creates an office environment where hybrid working is the norm.
Filter by size
The platform allows employees to book spaces based on their preferences, improving collaboration in flexible workspaces. It provides an easy-to-use experience for booking, checking in and out and managing existing reservations. You can also gain valuable insights into the use of the office space and occupancy rates.
Microsoft Teams as a means of connection
Microsoft Teams is one of the most used programs for office collaboration. It was built from the ground up to support hybrid working and keep teams informed. Give employees the ability to organize and plan the workday directly from Microsoft Teams. Long into the future you can determine where you work and which rooms you need, whether or not they are recurring.
No additional tools, native Teams integration
Reserve your desk, room, locker and parking space within the Microsoft Teams environment. Never switch between different software packages again! The same interface of the GoBright booking app can therefore be found 1:1 in Teams.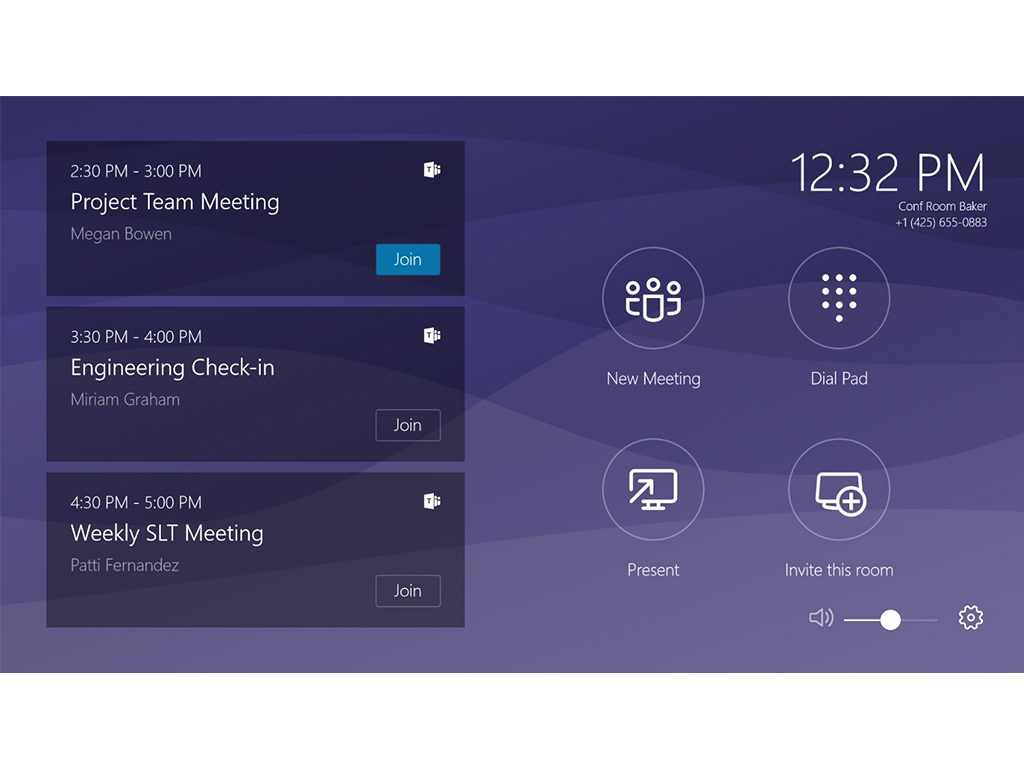 Meeting rooms and interrogation rooms
The compact rooms were equipped with video bars and Barco Clickshare systems. These all-in-one video bars have everything on board to keep audio and video running smoothly. We installed Rallybar kits with consoles on the table. These display the Teams 'join' buttons and provide extra useful shortcuts for, for example, Teams FrontRow. We installed door panels at the interrogation rooms that display the occupancy status. Quickly booking a room on an ad hoc basis also works intuitively.

Single 86" LG professional displays
Clear color reproduction of your meeting content improves productivity at any location. In addition, the wide viewing angle thanks to the LG IPS panel ensures crystal clear content without distortion or color shifting. Quite useful when participants follow along from the corners of the room.
Double displays, keep content and people separated where possible
There is 1 room that we consider XL. We work here with two cameras, one to show the presenter and the other can always send a room overview. This is a very useful feature during interactive meetings where different participants from the audience to speak. Why 2 large LG 86" displays? Then you do not have to make a choice between the display of the presentation/content and the participants, you will have both prominently and continuously displayed during your meetings. To complete the whole experience, share content via the wireless Barco Clickshare system. This works quickly and easily, without installing additional software on your PC. Also very useful for external guests who cannot or are not allowed on the network.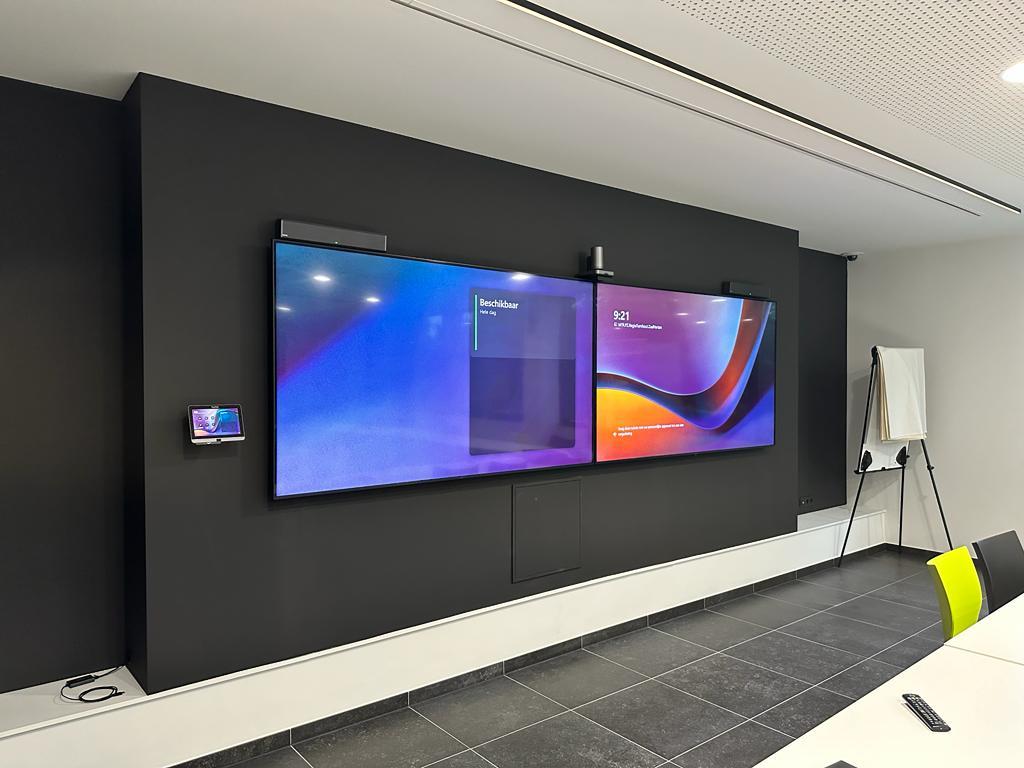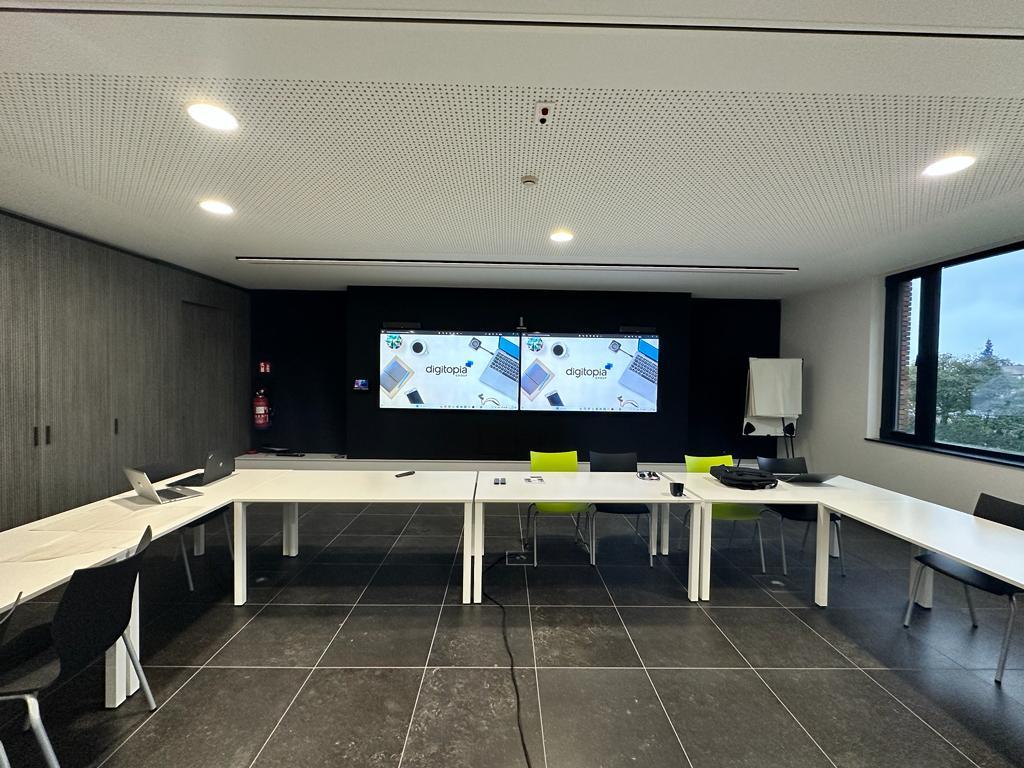 Acknowledgment
Thank you local police in the Turnhout region for the trust! We wish you (as well as your fire brigade colleagues) smooth and fruitful meeting and consultation moments!