With EUR 50.7 billion in assets under management, Belfius is one of the top private banks in our country. Managing, protecting and transferring your assets optimally is becoming more complex every day. Thanks to its comprehensive approach to the protection, growth and inheritance of your assets, at Belfius you can look to the future with confidence. Belfius' mission and vision for Corporate Social Responsibility are fully in line with the 10 principles of the UN Global Compact. They undertake to continue to implement them and to report on progress to stakeholders every year.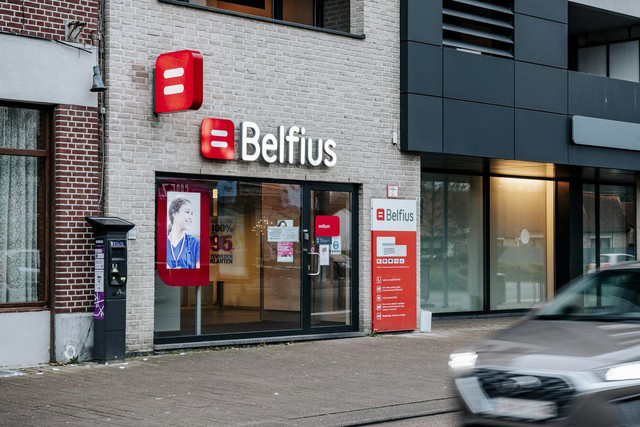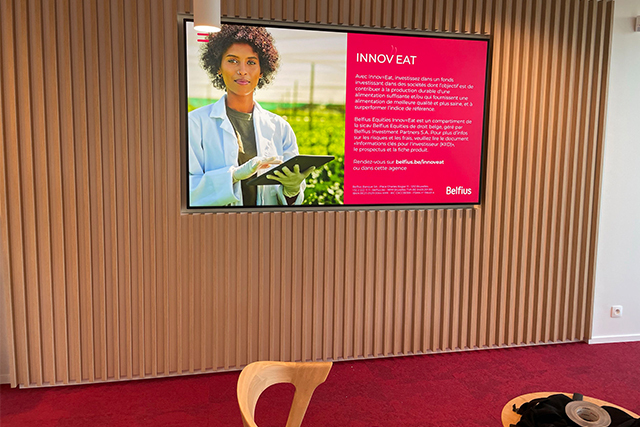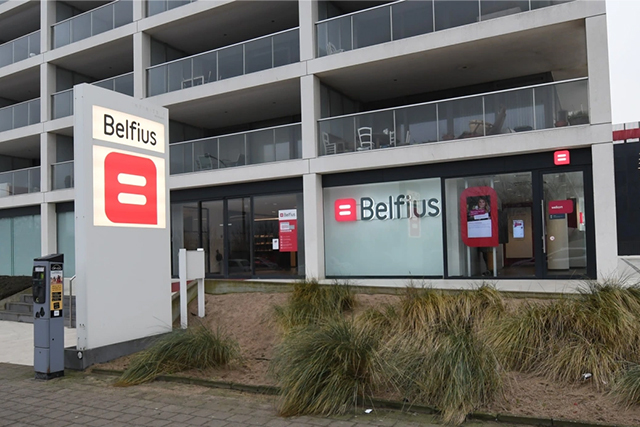 Experience on the inside and outside
The focus of this project is entirely on the right experience through window displays to "give the offices more charisma." Our designers turned this project into a real "content innovation" project. Together with the Belfius marketing team, we tackle the question: How to convert the campaigns of the office (paper) into a good and efficient screen communication, taking into account the context of the office, the screen and the passerby. We take the position of digital content specialist to help think and brainstorm about the digital look of the new campaigns. Belfius also uses our motion designers to ensure the necessary dynamics on all screens.
Trust
For years, the Belgian offices have been working satisfactorily with our CMS. The main communication is managed from the headquarters in Brussels. Today, Belfius' digital signage network brings an attractive mix of image types and engaging content. Over the years we have installed additional high brightness screens at strategic storefronts or street sides. In the offices themselves, you'll find a combination of portait and landscape screens, depending on the layout of each office. There was no blueprint or typical as-build plan available because many offices are often row houses belonging to individual agents. Through this way we would like to thank Belfius again for the long (and fun!) collaboration.