The gigantic screen was first unveiled at 'Integrated Systems Europe' (ISE) 2023 in Barcelona. Several ultra-innovative products from LG were on hand, including "the world's first high-resolution bendable screen". The theme of LG's presentation was 'life, be bloomed' and they focused on making life simpler and better. The company also showed several new techniques, such as micro-LED and innovative transparent LED screens.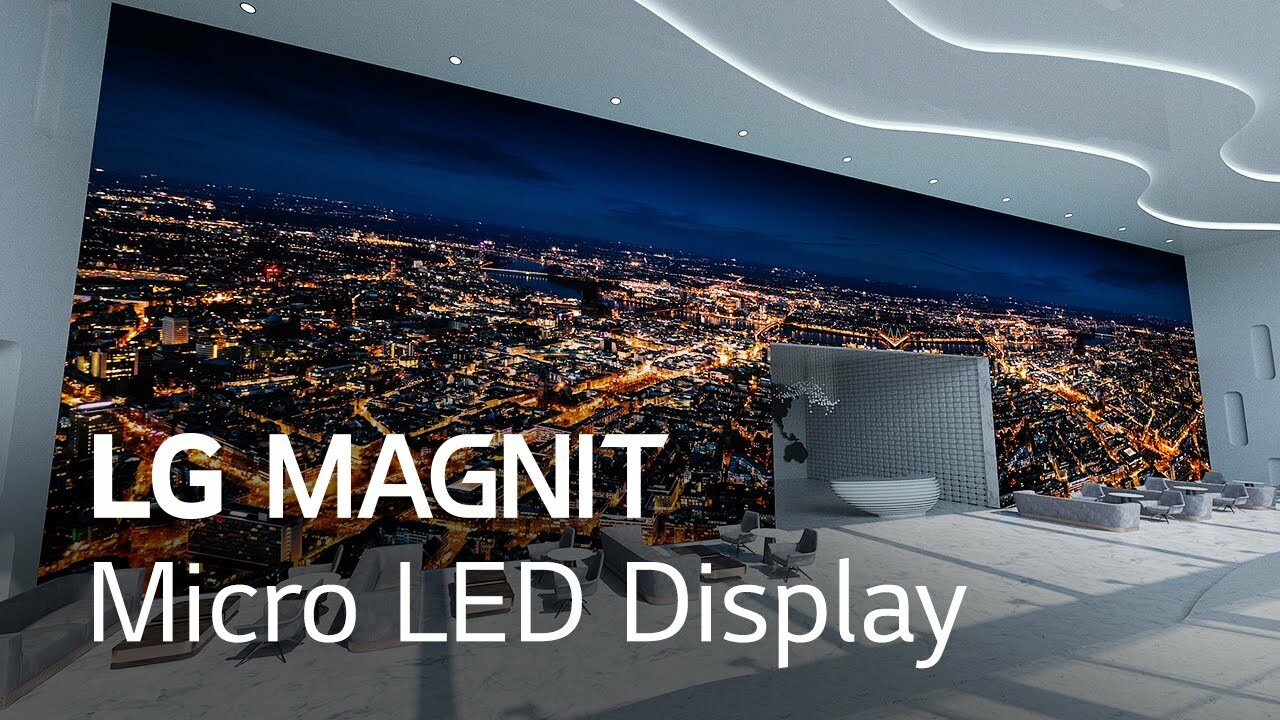 Designed for everyone
Thanks to several layers of protective films, the LG Magnit protects the chips of its LEDs against the risks caused by water drops and humidity. It is resistant to dust, static electricity and physical impact.

Because the LG Magnit may be placed in places accessible to the public, securing the investment in digital signage is one of the priorities of the Korean electronics giant.
The LG Magnit consists of several panels that click together. With no cables connecting the panels, transmission is done wirelessly directly to the main panel. Each screen has a texture designed to easily erase fingerprints that may occur during installation. This image carrier can display content 24/7 without the risk of burn-in.
Micro LED display technology
Micro LED display technology takes the wall display one step further. With its easy-to-assemble panels, the LG Magnit will nail any visitor to the wall, thanks to its size but also to its exceptional quality. UHD 4k resolution, 150,000:1 contrast and HDR10 all come together for a captivating visual experience. Ideally placed in a high-traffic area or in a large area of ​​your business, the LG Magnit uses micro-LEDs to provide a brilliantly colored image. The distance between the LEDs is 0.93 mm, a gap that is invisible when the LG Magnit display is placed on a wall. This pitch is largely forgotten because image quality and contrasts are so important. Deep blacks and vibrant colors with unparalleled clarity.