Centoview controls all screens
Living Tomorrow has been realising projects that reflect a vision of the future since 1990. The organisation began as 'the House of the Future' but today focuses on housing, mobility, healthcare, smart buildings and smart cities. Today, Living Tomorrow counts on smart technology and software from Digitopia. Centoview controls all displays in the HQ as well as on the brand new innovation campus. Our design studio was also called in to tailor the visuals and content to the audience. Other concepts such as lift&learn, robotics, pharmacy of the future etc. are also still on display.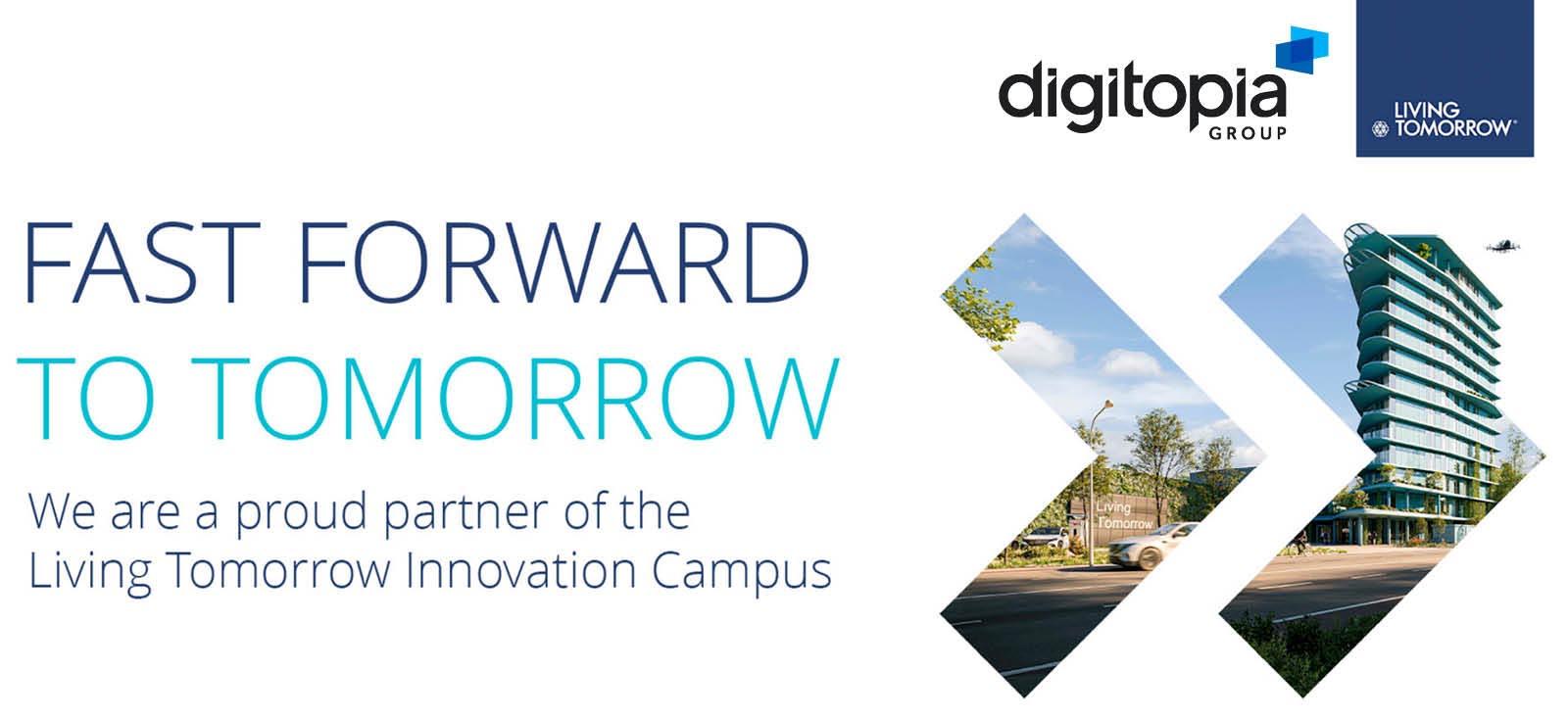 Social challenges
The similarities with Digitopia's strategic priorities are striking. The innovations developed and demonstrated at Living Tomorrow are completely in line with our vision and mission. The Living Tomorrow project was born out of a fundamental belief in the power of digital technology to develop innovative applications and address key societal challenges. Moreover, by collaborating with Living Tomorrow for five years, we have shown a willingness to actively participate in challenging partnerships and collaborate with other ecosystems. We ourselves also want to get as many answers and provide solutions to the many technological issues of the future. Would you like to visit the new Campus with us? Let us know.