Interior window screens and classic displays
Displays are typically placed in office windows or inside the office to attract potential buyers or tenants. What's best to look out for when offering and displaying real estate content?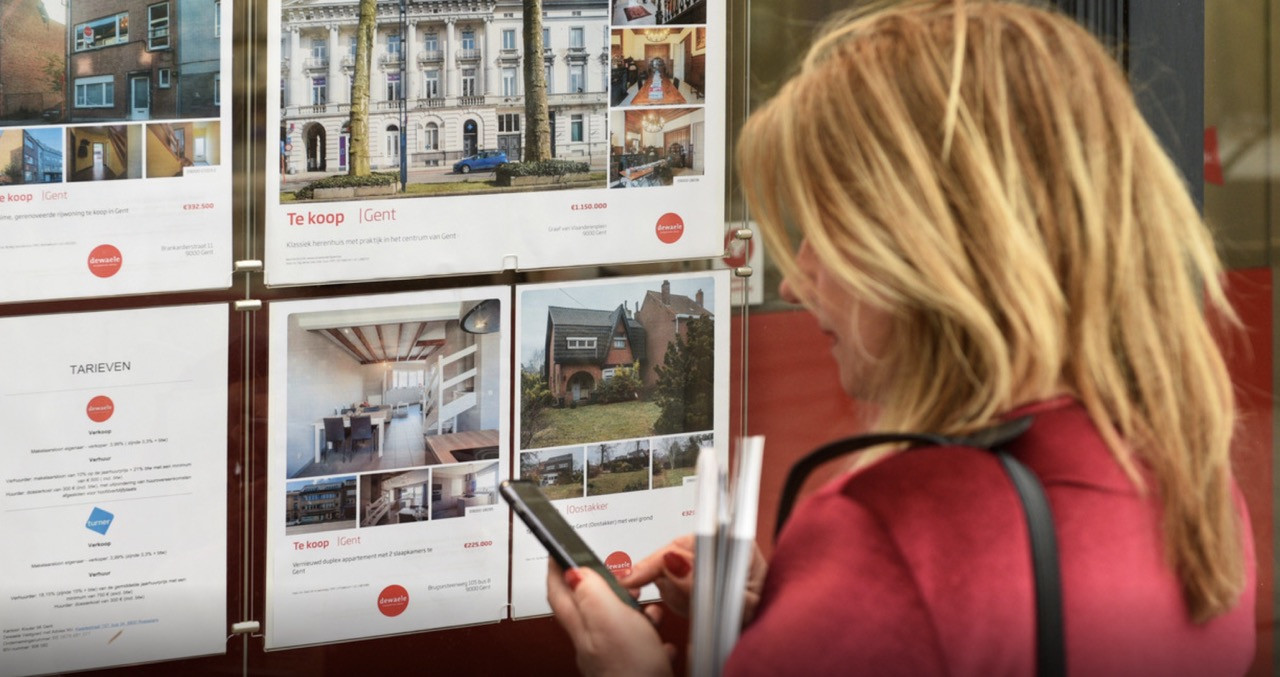 From print to dynamic content
Digital signage enables dynamic content updates. Instead of printing static posters or flyers, real estate offices can easily update property information, prices and other details in real time. This is especially useful for properties under contract, sold or leased. You can always consider a link to your website as well.
Interactive displays
Our digital signage solutions often consist of a mix of classic displays and touch screens. This allows potential customers to be able to view real estate ads themselves and explore details. This can be engaging and informative for your visitors, then questions may come up faster.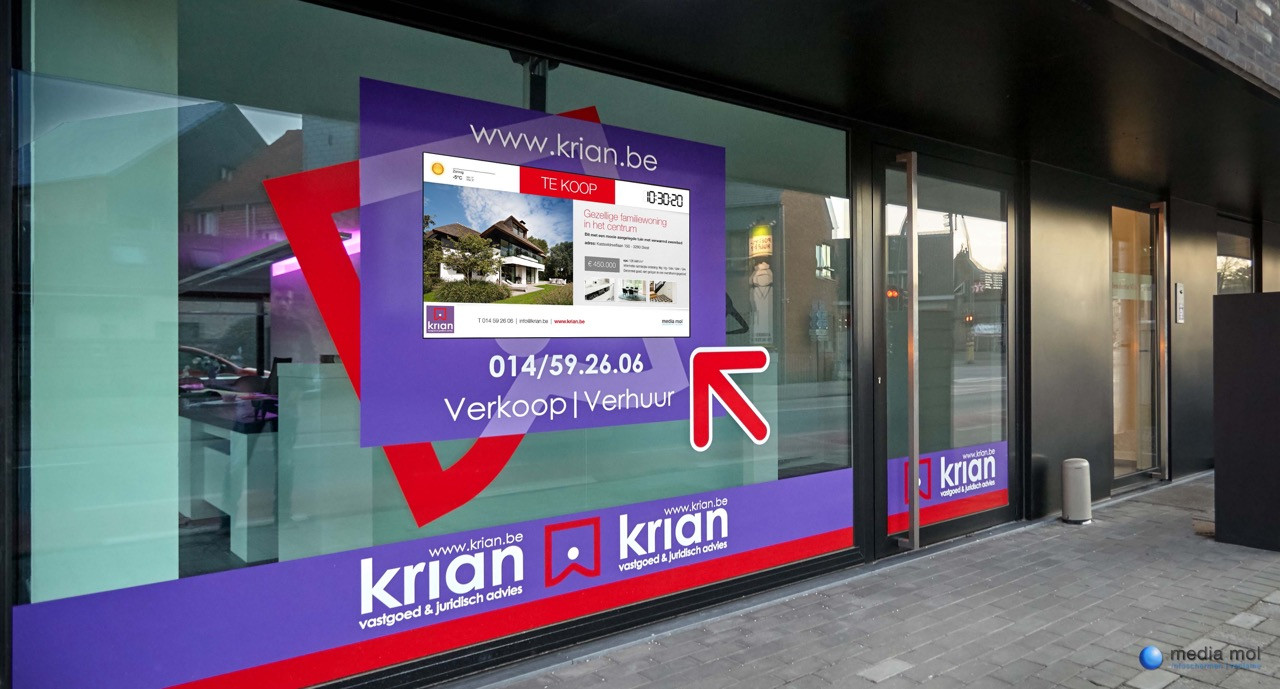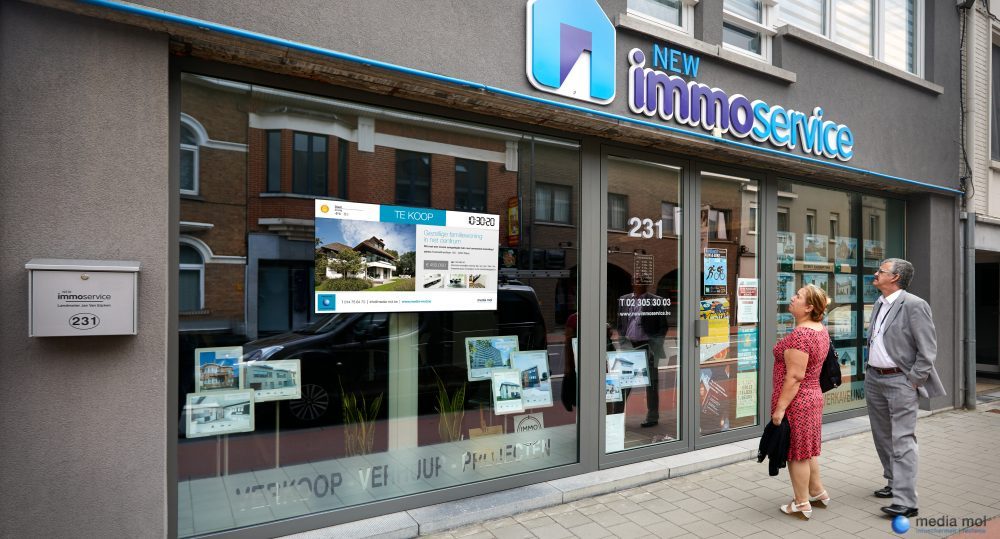 Location information
Real estate offices can use digital signage to display information about the local area, such as schools, stores, public transportation and amenities. This helps potential buyers or tenants better understand the neighborhood. It also shows that you care about local involvement and thus get closer to your potential client.
Regulations and compliance
Real estate regulations and laws vary by location, so it is essential to ensure that the placement of your screens follows local, state or national regulations, regarding real estate advertising and signage. Seek timely advice.
Integration with social media
Our digital signage software can display testimonials, reviews and other actions from socials to build extra trust with visitors to your Immo office. They are also more likely to follow your channels if there are interesting houses or apartments on them with photos.
Branding and image
Digital signage can help convey a modern and technology-conscious image of a real estate office. It can also be used for branding, promoting the office's services and showcasing successful sales.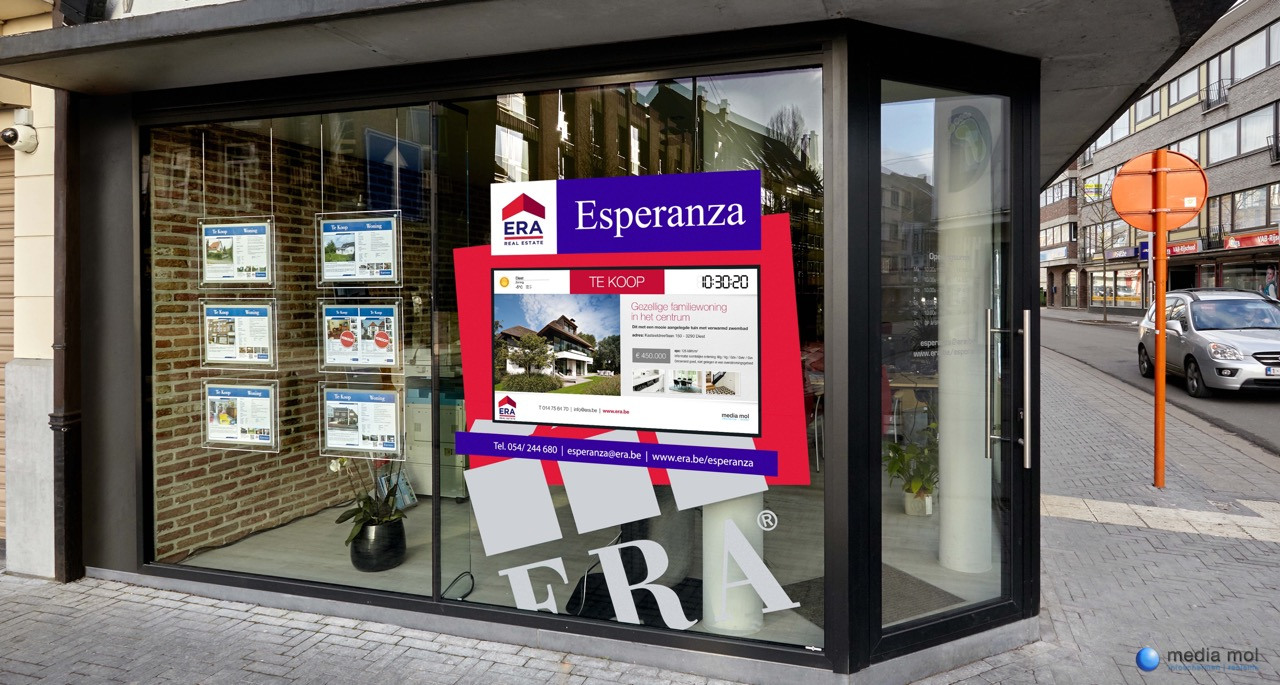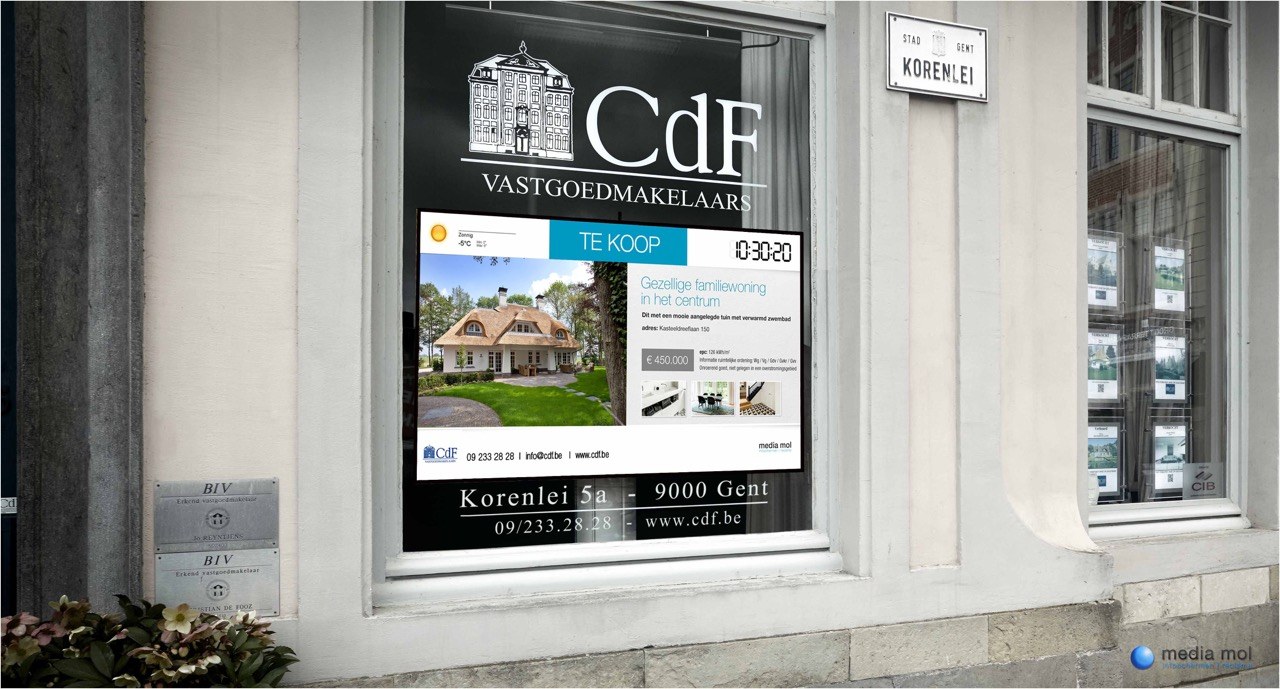 Analysis and data
Digital signage can provide valuable analysis and a variety of data on what content is most engaging and how long viewers watch ads. This information can help real estate offices fine-tune marketing strategies.
Cost savings?
Although you will incur initial costs in setting up a digital signage network, it will be cost-effective in the long run. Immo offices save money on printing and distribution costs of traditional marketing materials and undoubtedly get leads from passersby, even after hours when the office is closed.
In short, digital signage is a valuable tool for real estate offices and significantly enhances the footprint in the streetscape. Providing up-to-date real estate information and enhancing the entire customer experience is the bottom line for us in this industry. Have questions or need advice on software and/or screens? Please feel free to contact us at any time. Thank you Media Mol for the years of cooperation and trust in Centoview.