The physical retail environment is ideally suited to help out customers with these needs. Large department stores like INNO no longer operate purely as a point of sale. They are often transformed into social hubs where you can eat, flex work + more in addition to shopping. Interactivity and wayfinding are shifting the customer journey up a gear.
Interactivity offers many benefits
During the recent completion of INNO in Brussels, no less than 35 interactive kiosks were inaugurated. Bit of overkill would you think? Nothing could be further from the truth, these information screens provide:
- Information and wayfinding for the clients
- Relief for staff
- A wealth of information about shopping behavior
- Ease of use, all data gets centralized
- Support for promotions thanks to multi-zone layouts
Below you can read more about the displays used from LG. We placed these 24/7 touch screens in a custom-made enclosure for INNO. The whole thing looks very sleek, the days when touch screens had ugly coatings (and extra thick screen edges) are over thanks to technological advances.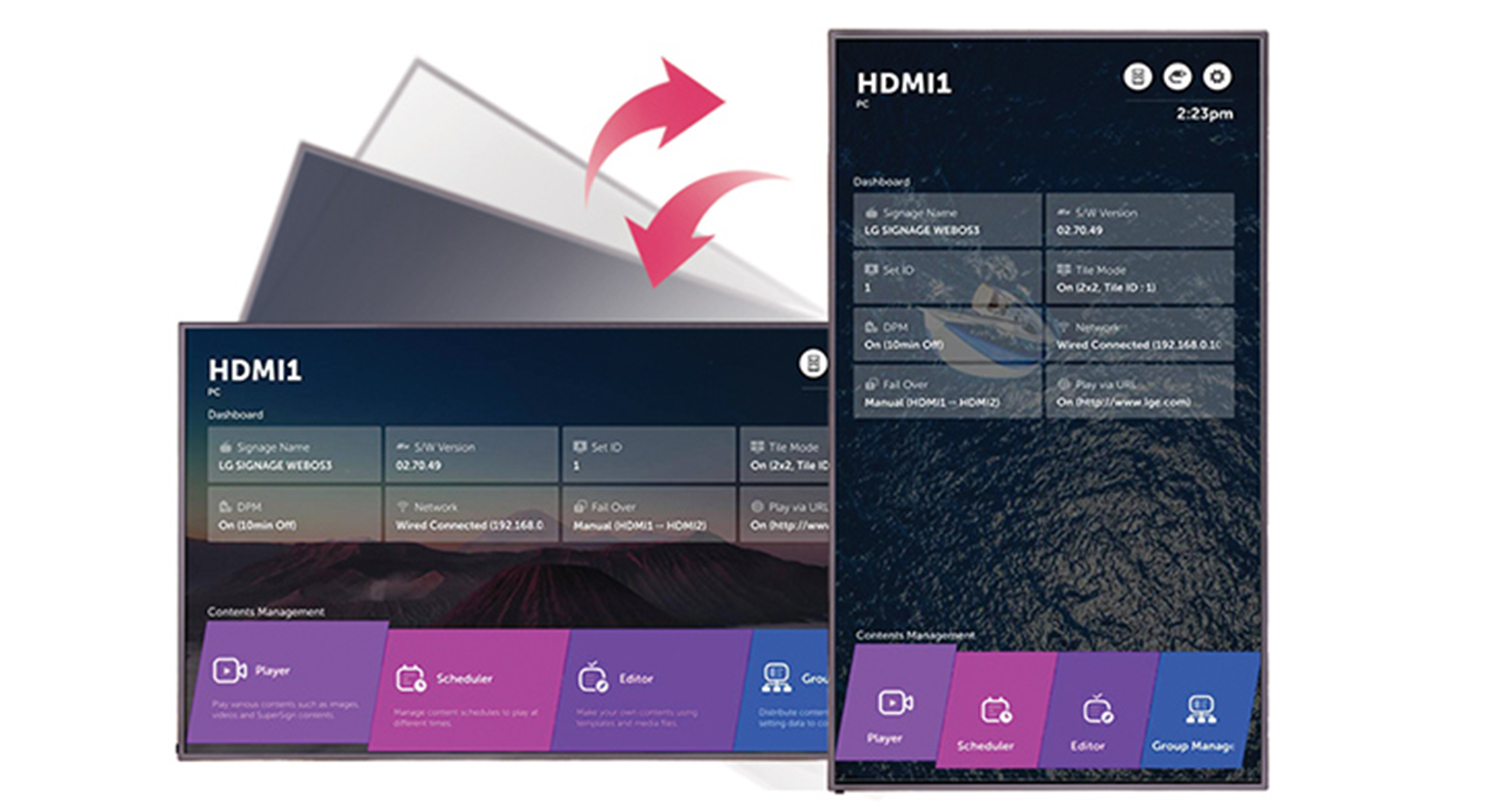 Estestically sound
The "in-cell touch frame" has the touch function built into the screen, implementing a slim design with a narrow bezel compared to standard touchscreens that require additional hardware.
Image quality
Compared to classic touchscreens, the LG TNF5J features an extra-clear image without distortion and "milky effects" caused by interfering sensor parts. This monitor offers an excellent ratio between image quality and power consumption. Today it is important to keep these two components in balance.
24/7 & large viewing angle

The excellent durability of these displays ensures that they may be in continuous operation. IPS panel technology provides better control of the liquid crystals, which in turn allows the display to be viewed from almost any angle.
45 degree / tilt installation also possible
When a display is installed while seated, it is usually tilted for the user's viewing comfort. This supports the installation with a maximum tilt of 45 degrees.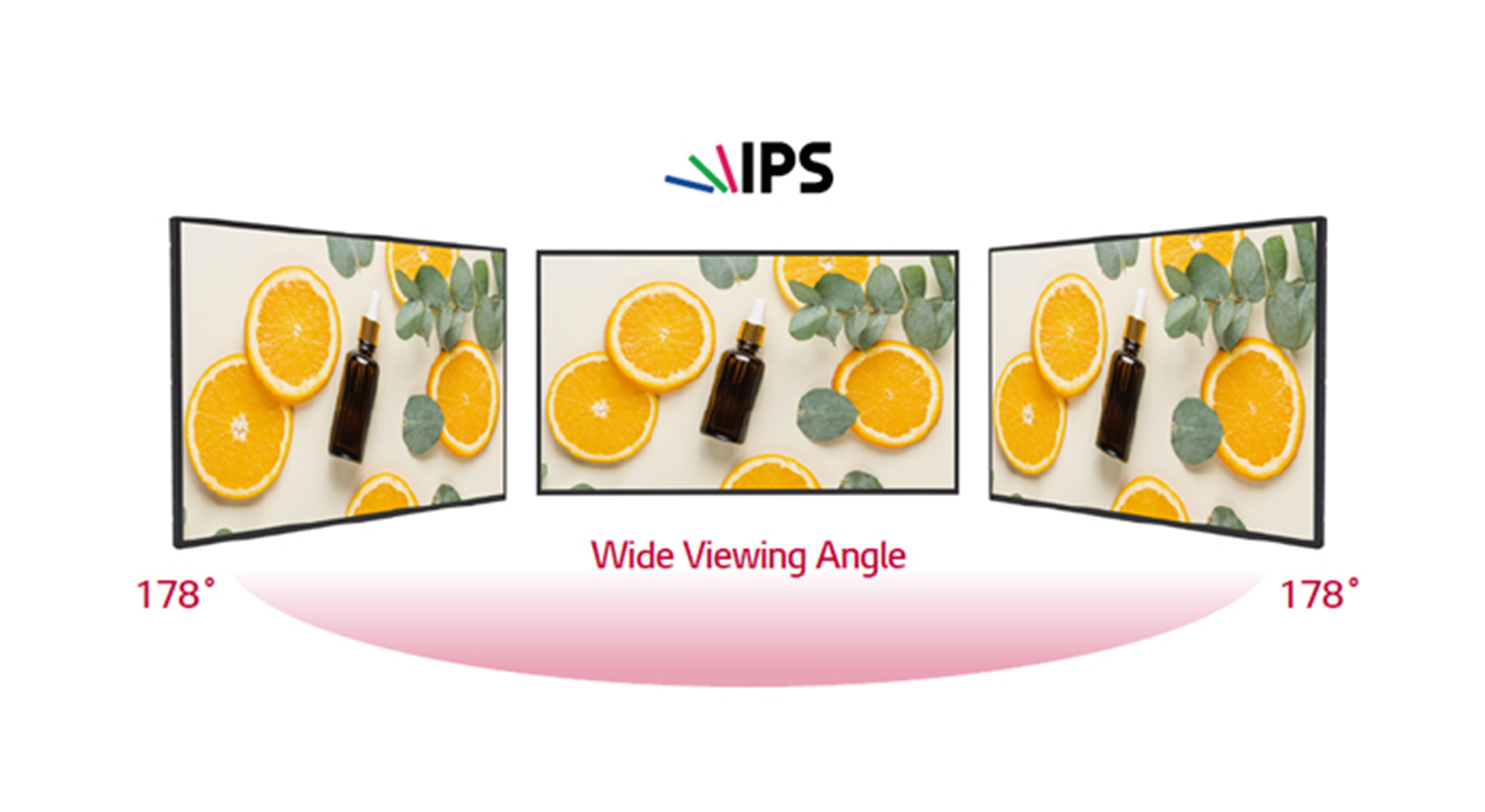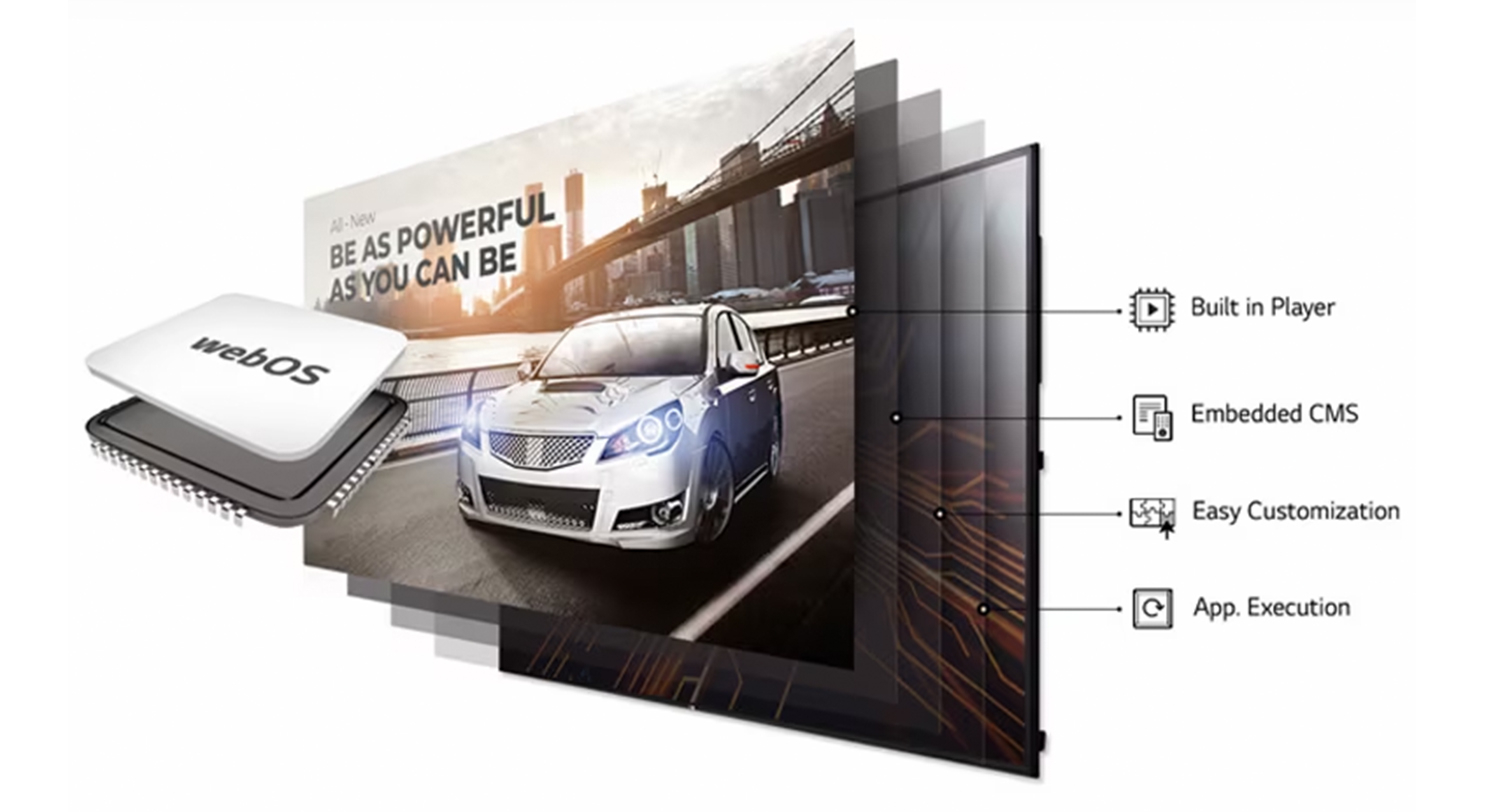 10 multi-touch points
This LG kiosk offers a realistic touch experience as it can recognize up to 10 multi-touch points simultaneously, allowing for different commands through the screen.
Strong performance with Centoview & webOS
These displays run out-of-the-box webOS 6.0, which guarantees a smooth implementation and virtually no aftercare. LG also has its software affairs in order and works flawlessly with Centoview. This improves ease of use with an intuitive GUI and provides our developers with easy app development tools such as SDKs and other applications.