Hybrid working is much more than doing at home what you used to do at the office. It requires an integral redesign of the ICT landscape, a different use of the office and, most importantly, different behaviour. What does it take and what steps do you have to go through? In this white paper we bundle the knowledge and insights we gained when guiding organizations in the transition to hybrid working. Based on five success factors, you will discover how new, hybrid working methods are the key to effective collaboration and how your business as a whole can benefit from it.
Success factors
Develop a vision
Make it concrete
Experiment
Measure the results
Adjust immediately when necessary
Standardisation is key
Selecting and standardizing a meeting room solution is an important decision with major benefits for IT and the business. The ideal solution should be affordable, scalable, easy to use and flexible to meet the changing requirements of the business. Flexibility and agile working are essential nowadays. It is clear that a hybrid work environment is the model for the foreseeable future. And not just in traditional offices. Sectors such as education and healthcare are also looking for new ways to combine remote work with office work. What does this mean for meeting rooms? Possibly even more meeting rooms, more ways to collaborate, and definitely more video meetings.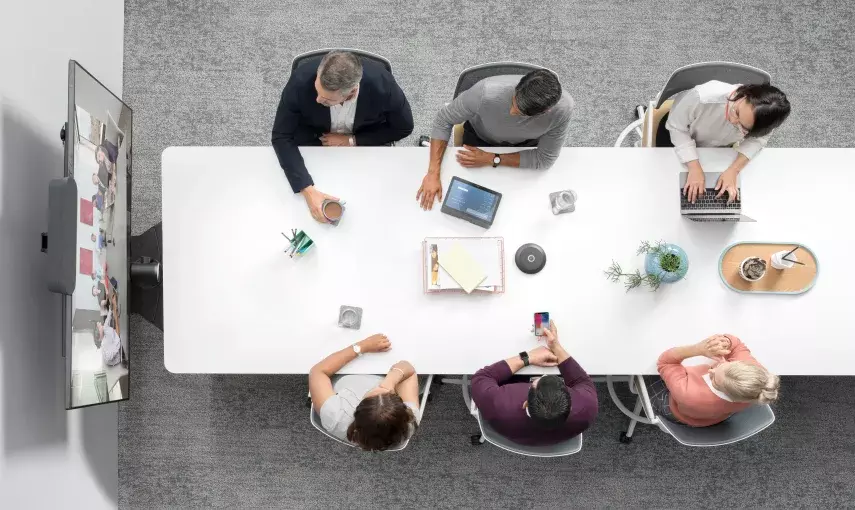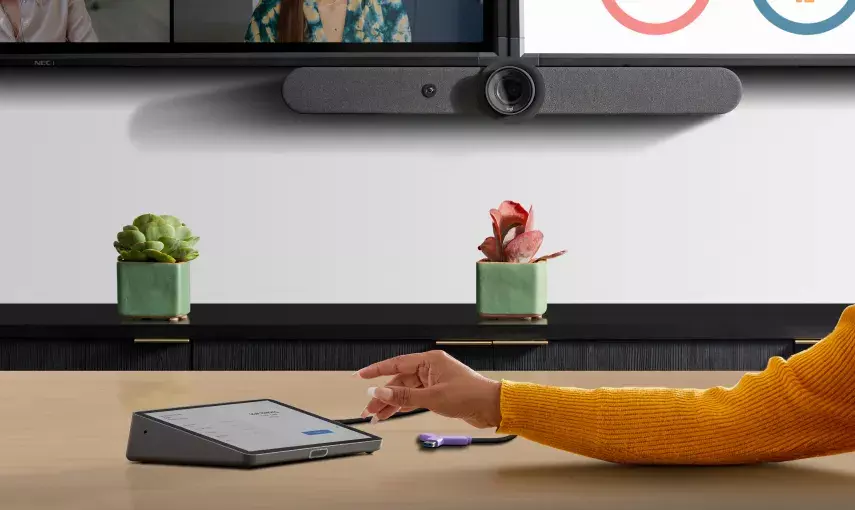 Employee happiness
Digitization and automation are currently taking off. Organizations are adapting their systems to hybrid and home working. They look for new skills in employees. And employees in turn demand more flexibility or a new balance between work and private life. Let our experts guide you through your workplace challenges.