In recent years, the demand for digital signage has increased enormously. An important evolution for content was the easy addition of moving images and linking to available data sources. Humans are very 'visual' creatures by nature. No matter where we are, screens always demand our attention. Just think about the time we spend on our smartphones every day. But the lure of a smartphone is often no match for the temptation of digital signage. It's one of the few types of media that can distract attention from a phone screen. This makes digital signage with a solid content strategy indispensable in today's world.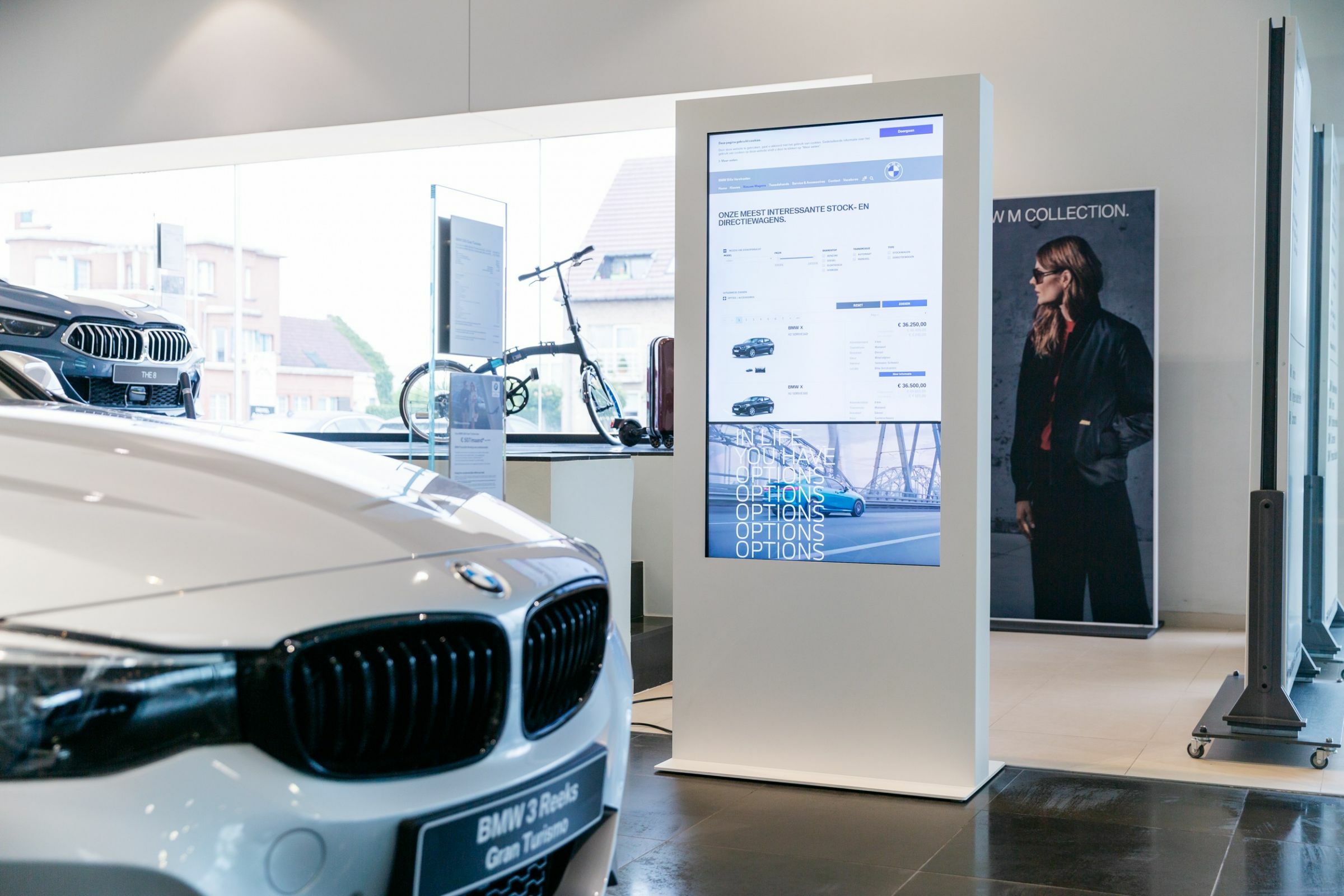 A good content plan pays off
So take the viewer into the experience of a certain product and draw attention through the high degree of variety. You can also continue to surprise passers-by with real-time content so that no deviating or outdated information is displayed. An additional advantage of digital signage is that it reduces costs for your company: content does not have to be printed and/or sent and you do not have to spend time hanging and removing printed matter.

Speaking of time, strategic digital messaging can inform customers efficiently, resulting in customers being less dependent on staff. This ensures that staff can spend more time on more important matters. It takes time to develop an effective digital signage strategy and refine it if necessary. So be sure to talk to us and we will shape your strategy together!
Reach your customer, employee or citizen
In addition, digital signage can also help communicate quickly and widely with your team. Most digital signage solutions are supported by a content management system (cms), which allows you to manage all screens in various locations. This way you can share training and safety information with team members wherever they are. In addition, you can highlight employee performance to strengthen their motivation. This improves staff retention and saves on recruitment, training and onboarding costs.
Data makes your CMS smart
Smart data makes it possible to respond at any time. Is rain on the agenda? Then you can discount the umbrellas and ponchos in real time and stimulate sales, whether or not stimulated by a specifically set notification. This also opens up endless possibilities for other sectors. Linking certain variables relevant to your business greatly increases the success rate of digital screen communication.

Do you have questions or challenges content-wise? Do not hesitate and ask for our content and care formulas without obligation.