Digital signage for cities and towns
Cities and municipalities are increasingly setting up a well thought out and structured communication strategy. With our customized services, we can improve and visualize existing data and information from your digital systems. The goal is to optimize these services towards your citizens.
We make sure the message is well packaged
Unlike broadcasting, our goal is to reach sophisticated audiences immediately in a meaningful way. Digital signage is a valuable addition to your local or regional communications strategy. The more uniform the message reads, the clearer it is to your citizens. Passers-by do not stay in front of a sign for more than 10 seconds on average, which is why we visualize and time messages for best results.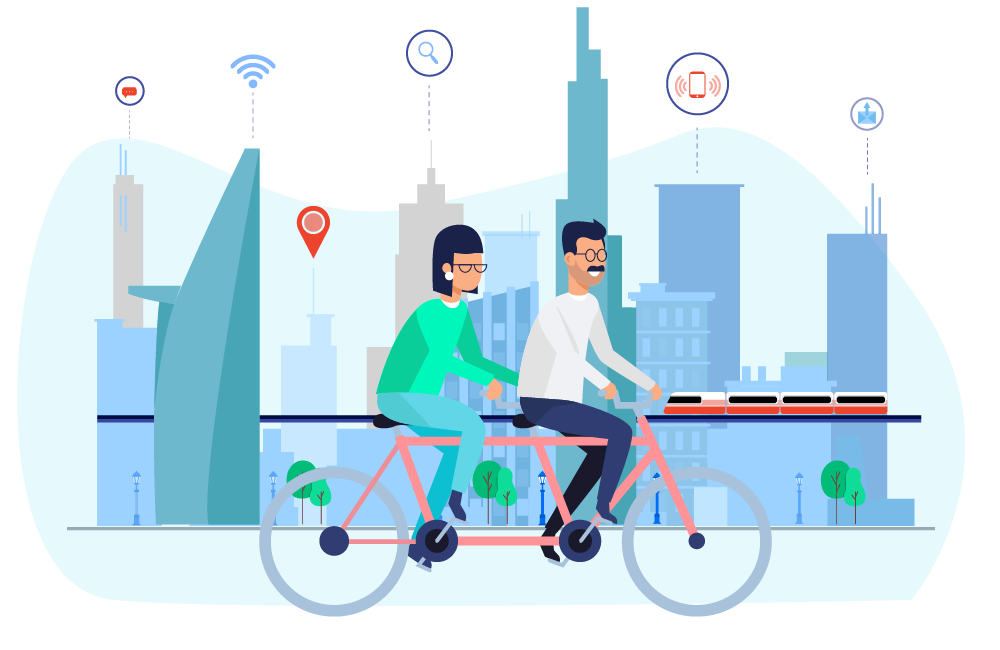 Data is the new gold
If you need to introduce a new mobility plan or carry out targeted actions against litter, you also want to be able to back this up with factual evidence. Visualizing data in an attractive way will help you carry out those actions. If you add interactivity in the mix, users can give quick feedback on your actions or upcoming plans.
Our developers are happy to visualize your databases and other systems. They always find a way to translate your important data into a clear message.