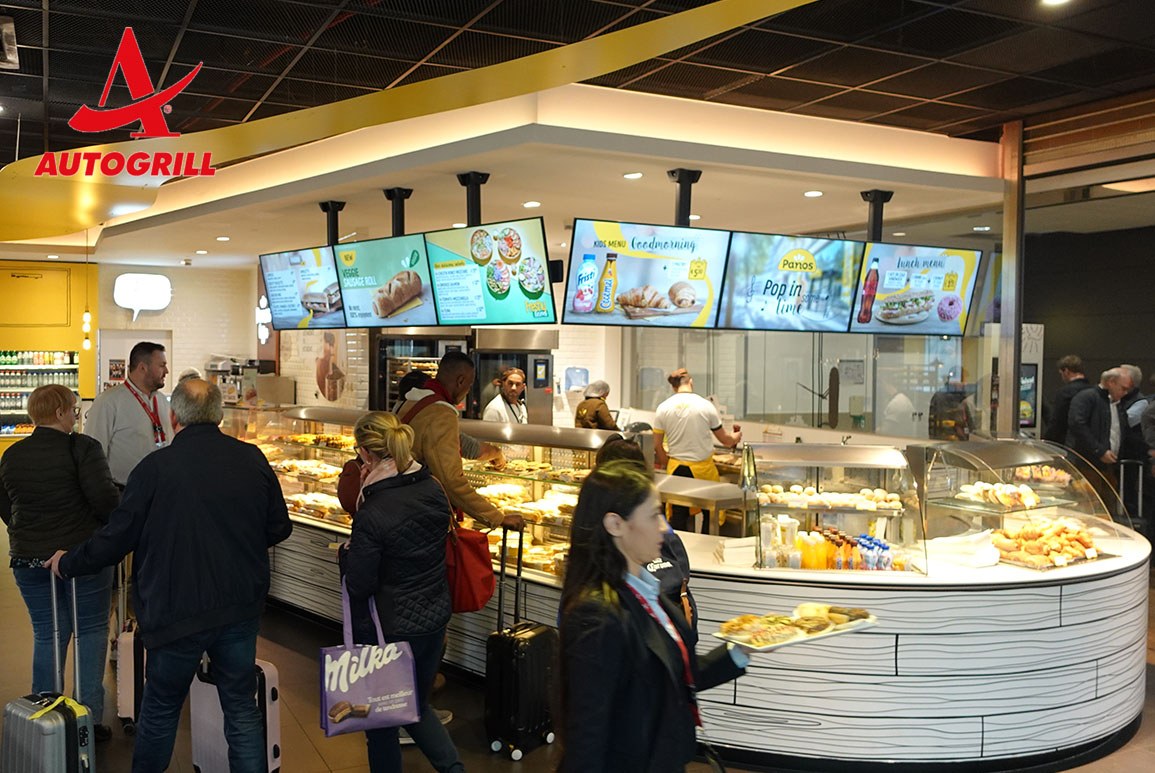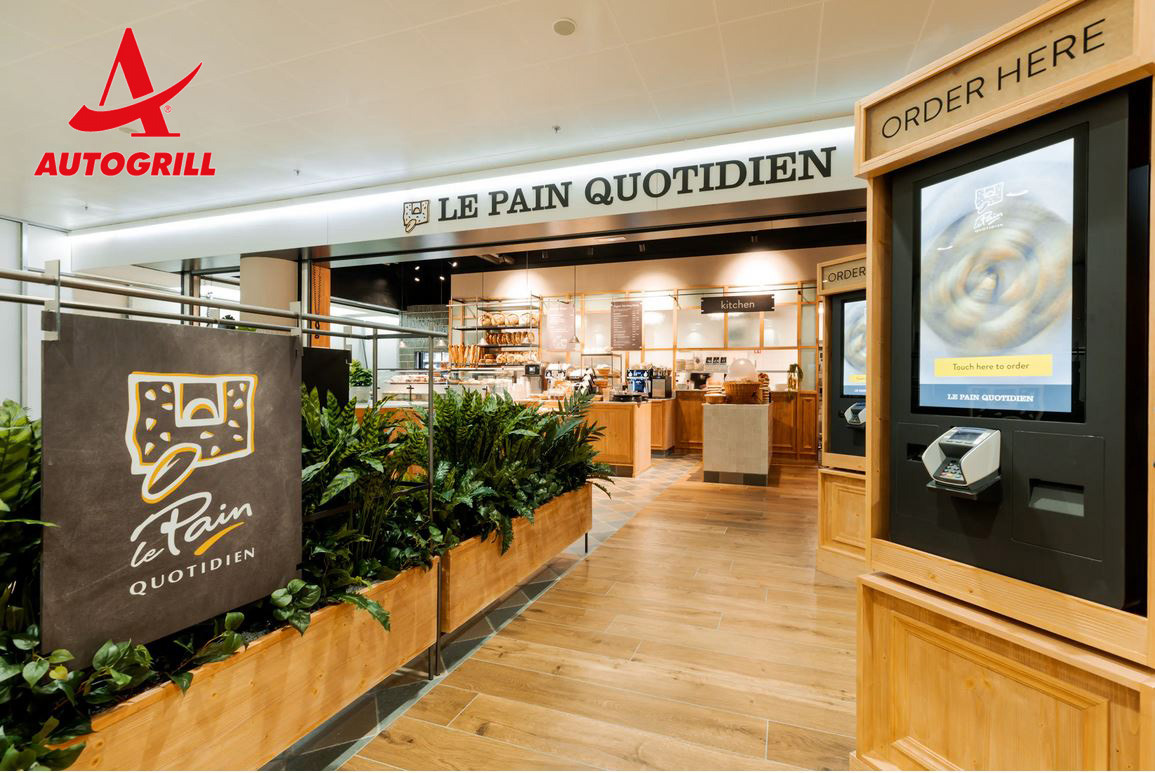 Avolta: a new era for Autogrill
The Avolta brand will lead all internal and external communications, Autogrill is an Italian chain of roadside restaurants and food/beverage outlets in train stations, airports and petrol stations. Our client has branches in several countries worldwide. The workforce now exceeds 62,500 employees. We ensure that the working environment continues to provide added value for employees at Autogrill. Since the opening, colleagues have again enjoyed coming to the office, creativity has been honed and hybrid cooperation is running very smoothly. With our technology, we ensure that your organisation works together smarter, more efficiently and effectively.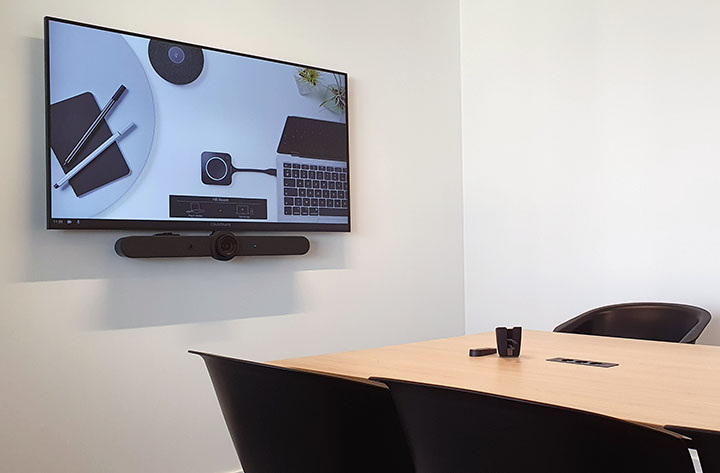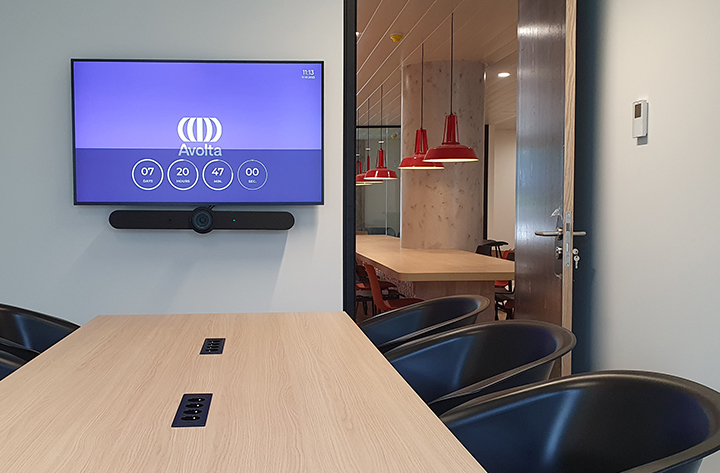 Challenges of hybrid working
Digitisation, anytime, anywhere access to information, different ways of collaborating and flexible working...These are examples of trends that are being widely embraced as they help create smarter, more efficient and more sustainable ways of working. Not only because companies want this, but mainly because the employees of today and those of the future demand it. A meeting has long since ceased to be just a physical meeting, but is increasingly taking on a different form, for example via videoconferencing at Autogrill.
Large boardroom
In a meeting with 12-16 people at the table, you want the person sitting furthest away from the screen to be well heard and seen. To this end, we always install professional-quality audio and video. A powerful camera, multiple microphones and speakers get you off to a good start. Supplement this with a few ClickShare dongles on the table and you can easily set up and operate the call.
Logitech and Barco as MTR standard
ClickShare Conference combined with a Logitech Rallybar system offers a smooth Bring Your Own Meeting (BYOM) experience. ClickShare Conference stands for wireless, user-friendly and brand agnostic conferencing. This setup offers automatic framing of the presenter, while also maintaining a convenient room view. In addition to reliable audio and video, elements such as autoframing contribute to participant engagement during your hybrid meetings.
Medium-sized meeting rooms as well as small huddle spaces
To make the concept of flexworking successful, plenty of small meeting spaces have been provided, where you can isolate yourself or hold short talks. We have complemented this with some medium-sized meeting rooms, all connected. Many customers regularly ask us the same questions. How big should the screens be in our meeting rooms? How high should we hang the screens? What should we take into account? That's why we always do site visits. Light alone, acoustics of the room, etc. can have such an influence that a one-sided answer cannot be given from a distance. Just let us know and we'll pay you a visit.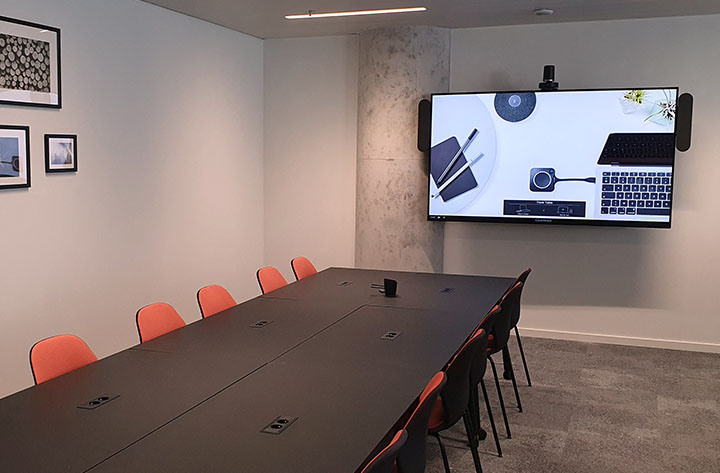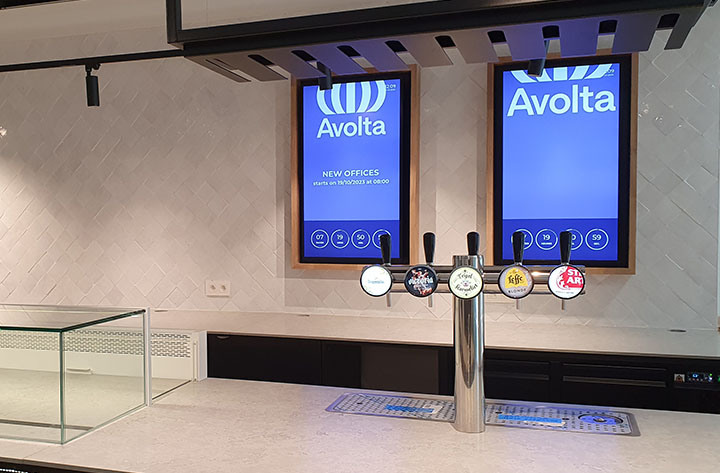 Digital signage as an accelerator
Autogrill's end customers work with Centoview CMS at the airport. For them, Centoview is a modern communication tool that allows them to communicate the right message, internal or external, as efficiently as possible in a flexible way. So at HQ, Centoview was chosen right away. In addition, it brings the communication in and out of Autogrill together into one simplified and clear system. For this project it was very pleasant and included to work with our trusted contacts.
Productivity and fun at the workplace
Thanks to our tuned collaboration tools, Autogrill keeps focus on its core tasks, time is saved, lead times accelerate and (travel) costs go down. All of these factors give customer and employee satisfaction a huge boost.
Impact of digital displays
Research shows that a targeted message on a digital screen increases your brand awareness by 47.7%. Visual presentations inform and persuade 43% better. Images are viewed 94% better than text. At Autogrill, they understand this and thus are assured of getting the attention of employees on the shop floor.
Wide range of solutions
Digitopia guides you from A to Z. Together, we think about the best way to meet and collaborate, the right type of screen and the strongest content in the Benelux. When choosing the right solution, we take several factors into account: content creation, device management, cloud storage, integration and compatibility, scalability and flexibility as well as the required hardware. For us it is important to find the solution that best meets your specific needs. Thank you Autogrill for your trust!