Convey your brand identity, inform employees, leave a lasting impression on externals. Reach staff and visitors across the organization cost-effectively with targeted information. After all, those displays are already hanging on the wall.

Impress and inspire with the right message
Bring internal communications to any meeting room. Use other spaces, such as coffee corners or meeting rooms, deploy digital signage or use them to manage collaboration.
Increase and maximize your IT investment
Additional hardware investments are not required, so you can use your existing displays and ClickShare units in meeting rooms to present, conferencing and distribute digital content throughout your organization.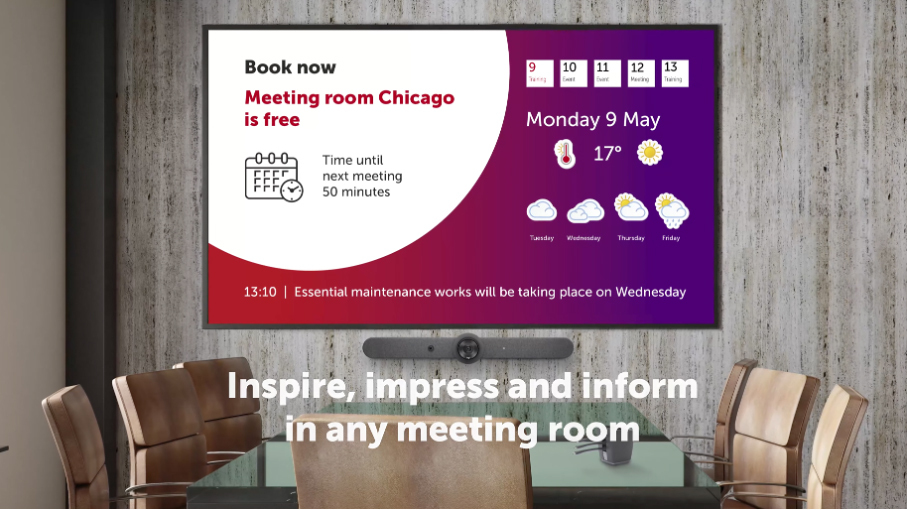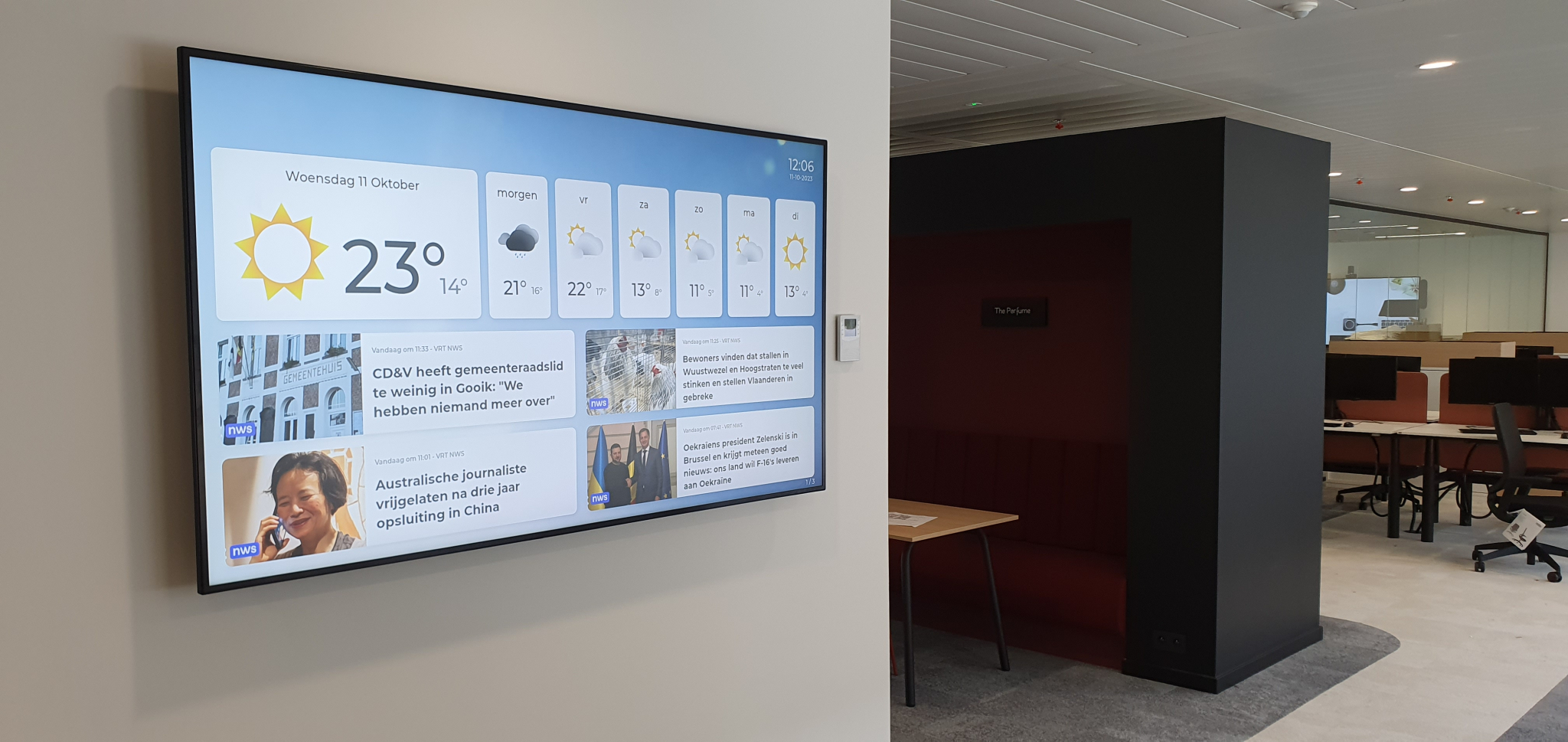 Make content management child's play
Designing, configuring, managing and publishing image content at the various meeting locations in your organization is intuitive through Centoview. Thanks to our templates, you're launched in just a few clicks. Centoview brings your story to life with unique digital signage features.
Full-service model at Digitopia
From concept to realization, we help you create impactful experiences that reach your employees. We do this through templates or custom support from our designers and developers.
Certification achieved for Barco ClickShare
Our software naturally meets all Barco requirements to run native on ClickShare devices. Centoview delivers the most flexible and easy-to-use digital signage solution on the market today. It is designed to (continue to) meet changing business needs. Hence our partnership with Barco ClickShare.