Let's interact
After the employee completes a one-time setup, all their workspace settings are stored in the GoBright Portal, minimizing daily user routines and enabling focus and productivity in an ergonomic desk space. With its compact and stylish design, the GoBright Interact can be mounted in various positions, making it suitable for a variety of solutions. Users can use the Interact for all kinds of meetings.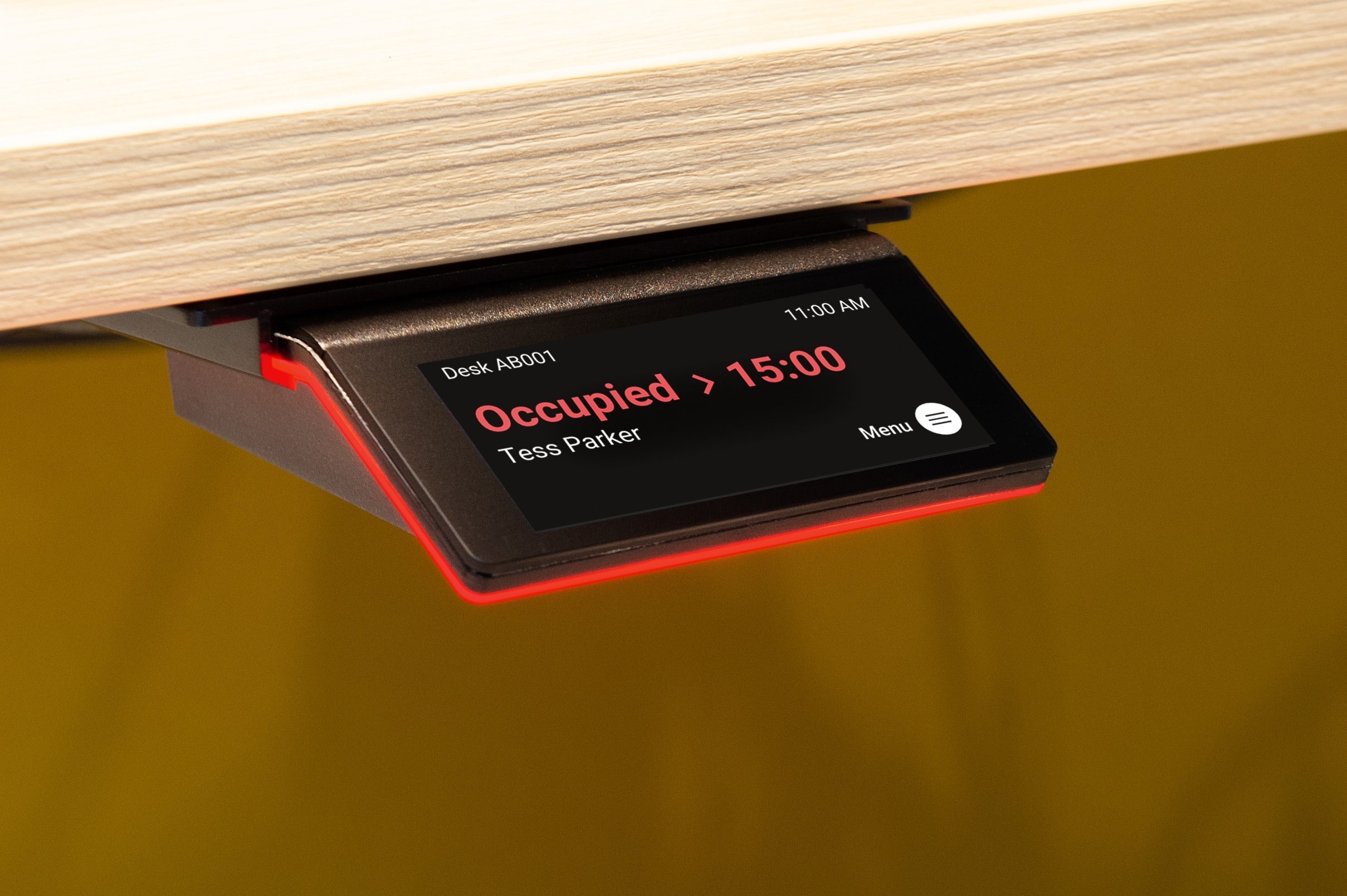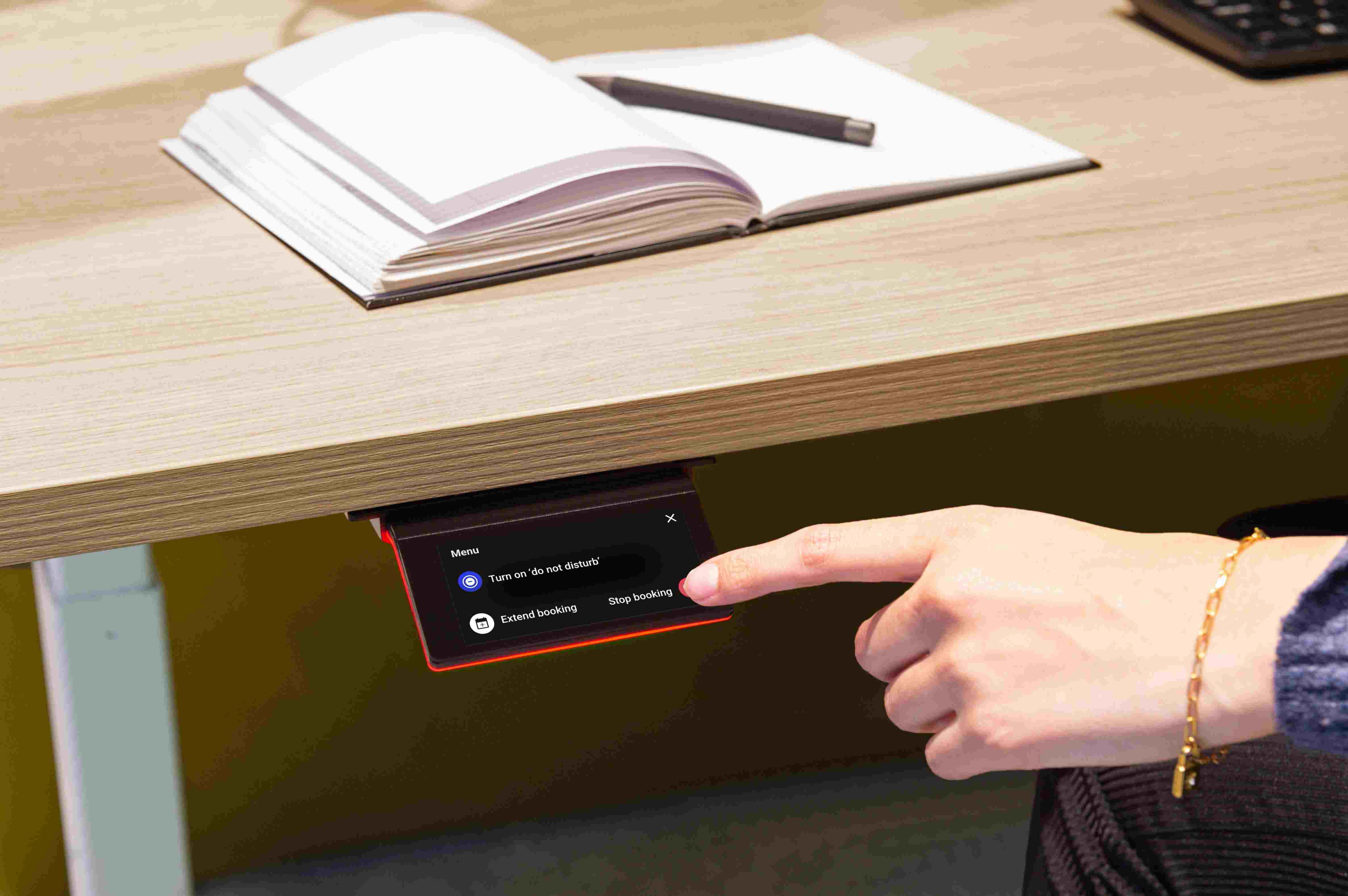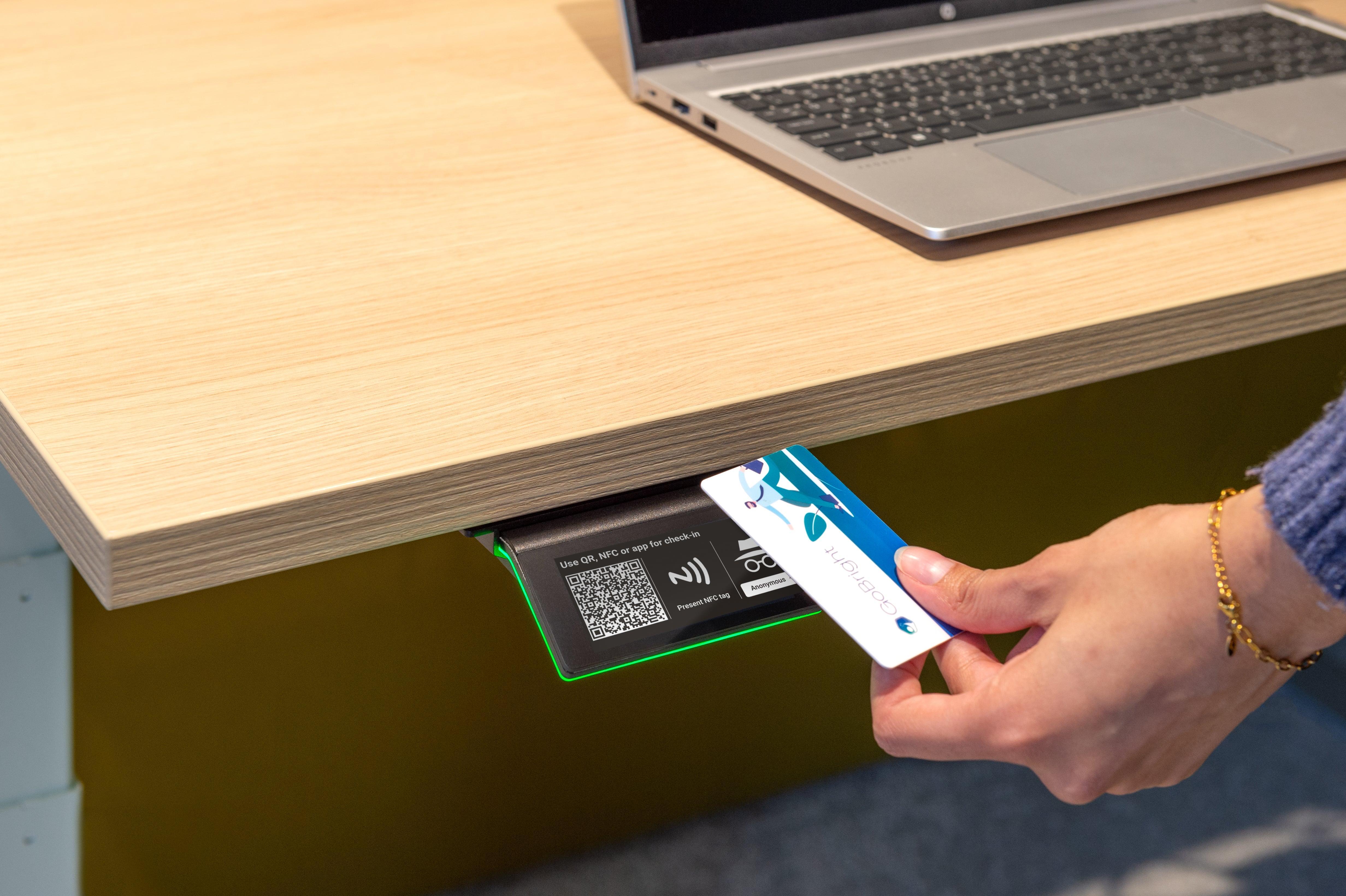 Let's recap all possibilities
Check in/out: By scanning the Interact with NFC card, tag or GoBright App, or by scanning the Interact's QR code
Interactive display: for making specific timeslot bookings, changing existing bookings and viewing important information.
LED ring: Shows the status of a desk (available, busy, do not disturb and needs cleaning).
Wi-Fi connection: Which means the Interact does not require a gateway.
Built-in sensor: Data on desk occupancy is collected and can be used to set up the office as efficiently as possible.
Multi-purpose device: The Interact is suitable for Room Booking and Desk Booking, and can be attached to desks, partitions, walls of conference rooms, focus rooms, or quiet pods.
Flexible mounting options: The Interact can be mounted in various positions: on and under desks, and both horizontally and vertically on any surface.
Diverse integrations: The GoBright Interact connects to Microsoft Exchange, Microsoft Office 365 including Teams and Google Workspace.
Do you want to know more about this solution? Just ask us or visit our showroom.